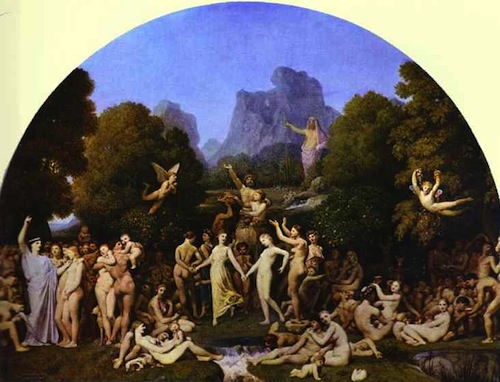 You've maybe heard of The Golden Age of Paraphernalia, but did you know that we are currently in the midst of the golden age of indie publishing? Flavorwire lists twenty-five independent presses that proves word is bomb.
Independent publishing — that is, publishing whatever an individual or small group think is worthy of dumping their time and money into — is nothing new. From Virginia and Leonard Woolf starting up Hogarth Press to the early days of Farrar, Straus and Giroux championing now-iconic authors that other publishers wouldn't touch, DIY publishing has long been responsible for some of our best literature.

That's why, no matter what the latest doomsday prognostication about the future of big publishing happens to be, this is an exciting time to be a fan of literature. Among the long list of indie presses that are putting out great stuff, we're singling out 25 that we love — but we encourage you to do some more digging of your own to discover even more great indies that are publishing great works of fiction, nonfiction, poetry, translated literature, and more.

Publishing Genius Press

The name says it all. This Baltimore indie has an eye for spotting some of the best fiction and poetry long before anyone else realizes the work is, well, genius. It was the original publisher of Light Boxes by Shane Jones (before Spike Jonze bought the film rights and Penguin republished it), brought us Melissa Broder's Meat Heart, and its always-great Everyday Genius webzine is on our — everyday — reading list.

Akashic Press

Literature lovers smiled when Adam Mansbach's Go the Fuck to Sleep became a massive bestseller — not just because of the clever title, but because it was awesome to see this fearless publisher get the mainstream recognition it deserves. And with a mission statement that emphasizes its intention of forever remaining a "independent company dedicated to publishing urban literary fiction and political nonfiction by authors who are either ignored by the mainstream, or who have no interest in working within the ever-consolidating ranks of the major corporate publishers," Akashic is pretty much the ultimate indie. From its acclaimed Noir series to books on punk-rock history to publishing Melvin Van Peebles, Akashic is doing it on its own terms.

Coffee House Press

Growing from a 1970s poetry magazine into one of the most well-respected indie presses is no small feat, but this nonprofit press that's housed in Minneapolis' historic Grain Belt Bottling House has published more than its share of award-winning writers (Stephen Dixon, Anne Waldman, Frank Chin), and continues to be one of the presses that all other indies — and even big publishers — look to for inspiration.
Read all about it, courtesy of Flavorwire.