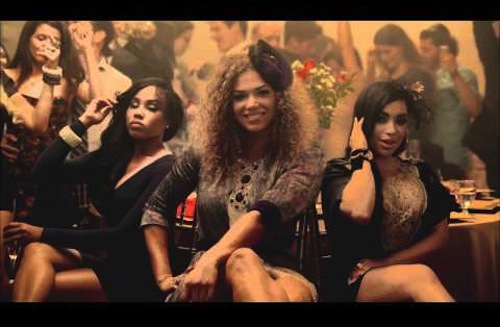 Up today at SFMOMA's Open Space On the Contemporary series (curated by Brandon Brown) is a piece by erica kaufman, "The Leaves Changed and I Didn't Notice: 10 Jilted Starts." It is jilted, but beautifully so. Always starting with Gertrude Stein! Sounds right. More:
2. A first few thoughts on the contemporary: the government shutdown; Dana Yahalomi's performance work; the Stolpersteine in Berlin; the turkey found wandering around Battery Park; Nicole Eisenman's sculptures—refiguring figures; the ferris wheel to join Staten Island; a talk I heard about the relationship between driving and testing out one's relationship to "the state;" Joseph Beuys's installation made of animal fat; Drake's Bar Mitzvah video; visiting Halberstadt—the small town where John Cage's As Slow As Possible is being rendered over the course of 639 years; Bill de Blasio and what might happen in NYC with education; why do I only cry on the subway; Bouchra Ouizquen's HA!; the symbolism of the emotional electromagnetic spectrum in Green Lantern; and this list could just continue to continue. It does.

3. Matt asks, "Do you want to write about how you miss the city as prosthetic device for managing noise, and how without it you feel you are swimming in stimuli but not registering it?" Petulantly, I say, "No." The real answer is that I am always swimming and I don't want to manage noise. I like my attention divide. Even now I am writing, gchatting, making a mix tape.

4. Drake's "HYFR" video begins with young Drake at a (his?) Bar Mitzvah, and announces Drake's re-Bar Mitzvah. When a boy becomes a Bar Mitzvah, he becomes fully responsible for his own actions. It's not unusual to become re-Bar Mitzvahed—it's a way to assert one's rededication to the faith, or even just a symbolic gesture to mark big positive life changes. Drake's video has all the bling of a Bar Mitzvah—we see him on the bima, he has a Torah cake, is bounced around on a chair donning a yarmulke.[1] But, what's most interesting to me is the green shirt that OB O'Brien sports in the "outside the synagogue" scenes. What team/player is the shirt for? It is not a Maccabi logo, and I can't find a matching JCC. Why do I need to put a name to 33? There's been so much talk about this video, it's "message" regarding Drake's Jewishness, and whether it is another moment of Drake's unfortunate "more pop than rap" style (Marc Lamont Hill). I want to know about the jersey, if I'm missing out on a secret basketball society, where I can find that green. The contemporary is confusing, isolating, reclusive, a place where one thrives as both "simp and player,"[2] where what's familiar is always changing and everything real is also imagined.

5. I read a draft of this piece to my students. They are reticent to comment. I am the teacher, I suppose. I voice my own questions about the piece—what am I trying to say? How do I write it if I am not sure what I really want to say? One student says, "I feel confused about what you notice." I realize I'm trying to include every moment of noticing.
See the original post for many links to what's noticed here.