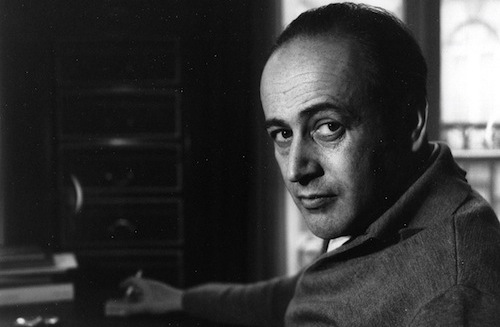 Barry Schwabsky takes a well-scholarly go at Paul Celan's life and legacy in his review of David Young's book of Celan translations, Language Behind Bars and Susan H. Gillespie's Corona: Selected Poems of Paul Celan for Hyperallergic.
The Romanian-born, German-speaking Paul Celan is one of the most translated poets in recent decades, and we're still not through with him. Before receiving these latest two volumes, my shelf contained (stray things in magazines aside) substantial renderings by Ian Fairley, John Felstiner, Michael Hamburger, Pierre Joris, and the team of Katherine Washburn and Margaret Guillemin, not to mention an earlier effort by David Young or Julian Semilian and Sanda Agalidi's versions of the poems Celan wrote in Romanian. A special gem of my collection is a rare 1969 pamphlet, unauthorized by Celan who was then still living, of eighteen poems translated by Cid Corman — I can't even remember how I got my hands on this. I have my preferences among them, but there is not one that I have not learned from. And although, or because, my command of French is nothing special, I've profited as well from Jean-Pierre Lefebvre's translation into French of Celan's own selection of his poems; the peculiar nature of this poetry means that reading it is always akin to translating anyway, and reading it in a language that is neither the poet's own (though it is that of his adopted country) nor mine keeps that ongoing process of reading-as-translation, translation-as-reading in the foreground.

Now come two new offerings of Celan in English: One is a selection by Susan H. Gillespie, an administrator at Bard College who has previously translated a number of other works of German literature and philosophy, including Celan's correspondence with Ilana Shmueli, an Israeli poet who, like Celan, grew up in Czernowitz in what was then Romania. (At one time a volume of Gillespie's translations of Shmueli's poetry was also announced for publication, but it seems never to have been released.) The other is a complete rendering of Celan's third major collection, often called in English Speech-Grille, under the rather surprising title Language Behind Bars. Any translation must afford what Celan calls, in Gillespie's handling:

Invasion of the unsplit
into your language,
nightglazed,

ban-magic, stronger.

To what extent do these new renderings succeed in opening up to this invasion? Or do they merely reaffirm the "ILLEGIBILITY of this / world. Everything double" rather than "the wilding conviction / that this could be said otherwise than / so"?
Read more at Hyperallergic.