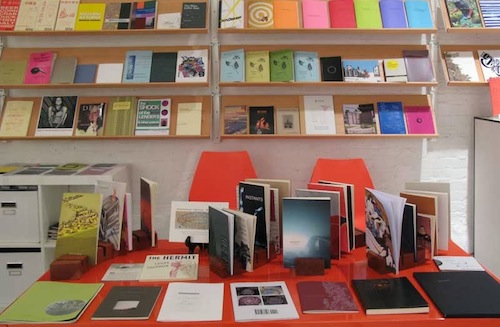 We made mention of our excitement over the opening of the brick-and-mortar incarnation of Berl's Poetry Shop back in September, and now we're thrilled to see events hosted nigh daily, as streams of poets make their way to the shop to perform. If you're in the DUMBO neighborhood of Brooklyn this Saturday, November 16th, stop in to see Bianca Stone's debut show in New York. A little about the event:
The show features themes around the idea of domesticity, home, house, and the complications of the physical vs. mental landscape. The art for sale will include selections of images from Anne Carson's Antigonick, Poetry Comics, as well as a new series called "Wallpaper."

It's also a 30th Birthday Party. There will be cake, Champagne, snacks, and poetry readings by special guests Emily Petit and Ben Pease.
A taste of some of Stone's poetry comics can be found here. Keep current on the slew of great readings at Berl's, and pick up a book or two when you stop in.