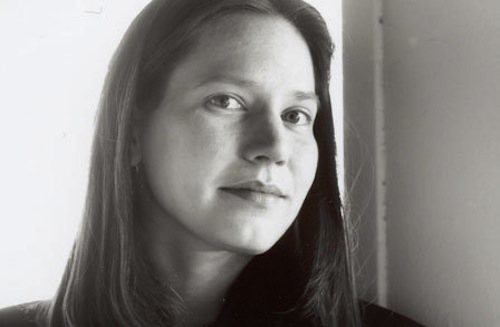 Last night Mary Szybist took home the National Book Award for her latest collection, Incarnadine, published by Graywolf Press. From Publishers Weekly:
The winners of the 64th National Book Awards were announced at a ceremony at Cipriani in downtown Manhattan on Wednesday evening. More than 700 members of the book community gathered for the reveal of the recipients of the 2013 awards, presented by the National Book Foundation. The winners included Cynthia Kadohata for The Thing About Luck (Young People's Literature), Mary Szybist for Incarnadine (Poetry), George Packer for The Unwinding (Nonfiction), and James McBride for The Good Lord Bird (Fiction).

The event, emceed by TV host Mika Brzezinski, was chaired by Morgan Entrekin, Deborah Needleman, Lynn Nesbit, and Shelley Wanger.

[...]

After receiving the Poetry award for her second collection, Incarnadine (Graywolf Press), a visibly moved Mary Szybist remarked that "there's plenty that poetry cannot do, but the miracle of course, is how much it can do, is how much it does do," and she expressed her admiration of the other finalists in the category.
Szybist had stiff competition going into the ceremony with titles by Frank Bidart, Lucie Brock-Broido, Adrian Matejka, and Matt Rasmussen as contenders. Congratulations to Mary, and to the finalists, and long-listers!! To read poems from Incarnadine, go here, and you can find Szybist in conversation in this podcast here.