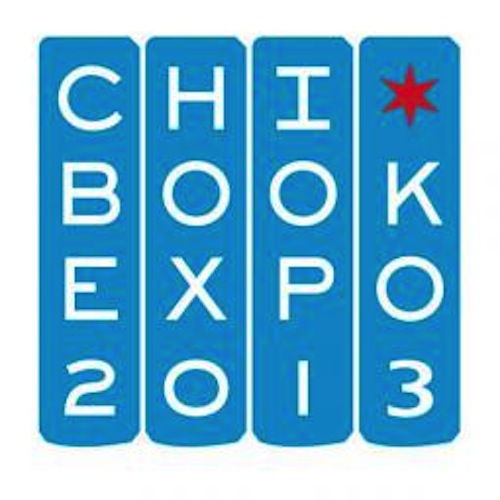 Back by popular demand! The Chicago Book Expo will held in Uptown this Sunday, November 24th, and it promises to be your one-stop meet-and-greet for Chicago literati. Need to know more? From their site:
The Chicago Book Expo is a pop-up bookstore and literary fair open to the public being held on Sunday, November 24, 2013, in the Uptown neighborhood from 11am-5pm at St. Augustine College, 1345 W. Argyle in Chicago. An afterparty will follow at 5 pm at Fat Cat, 4840 N. Broadway.

The event features an expo hall with over 90 exhibitors, including Chicago's best independent publishers, authors selling books, and nonprofit literary groups. There will also be 25 author events, including author readings, panel discussions, and bilingual/Spanish programs.

New this year

New venue: This year's location, St. Augustine College, is the first bilingual institution of higher education in Illinois and also houses Charlie Chaplin's historic Essanay Studios, making it a venue that nicely marries the future and past of Chicago.

Expanded programming: We will feature six tracks of programs going on simultaneously; one track will be in the Charlie Chaplin Auditorium in the Essanay Studios, with the rest held in the classrooms at St. Augustine.

Bilingual programming: A track of bilingual programming is planned.

Nonfiction Chicago-related programming: In addition to featuring poetry and fiction, we will include discussions of Chicago history (Chicago Tribune theater critic Chris Jones in conversation with Harvey Young), politics (Kari Lydersen on Rahm Emanuel), and culture (Michael Corcoran on film in Chicago).

Publishing and writing programming: Flash fiction and self-publishing workshops, as well as panels on publishing issues, will educate those who have been inspired by the offerings of local presses and authors.

Self-published authors: To celebrate the rise of self-publishing as an increasingly respected avenue of publication, this Expo features the expanded presence of authors who have chosen this route.

The expanded programming this year includes:

Aleksandar Hemon, author of The Book of My Lives and The Lazarus Project.

Samantha Irby, author of Meaty.

Discussions of Chicago theater history (Chicago Tribune theater critic Chris Jones in conversation with Harvey Young), Chicago politics (Kari Lydersen and Ted McClelland on Rahm Emanuel), Chicago movies (with Michael Corcoran, author of Hollywood on the Lake), and the 1893 Chicago World's Fair (featuring Paul Durica and Bill Savage's theatrical readings from a newly republished guide to the fair).

A self-publishing workshop, plus a panel of authors discussing the publishing industry, including James Finn Garner and Samantha Hoffman.

Jessa Crispin and novelist Charles Blackstone discussing Bookslut.com and their work.

A track of Spanish-language literary events.

Drop-in story writing activities for kids at the 826 Chicago booth.

And many more speakers (see www.chicagobookexpo.com/schedule).

Go here to see all the presses, authors, and organizations exhibiting this year. We'll see you there!