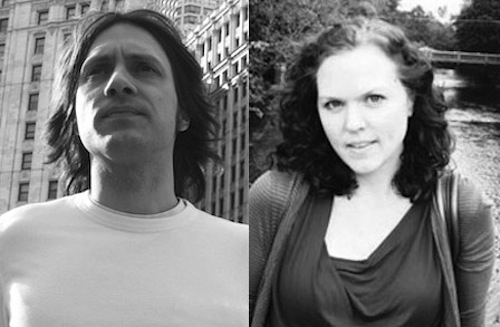 Yeah, that's right, the reading you've been waiting for! One of Harriet's feature bloggers, Nick Twemlow, and the ever-awesome Shanna Compton will be reading next Wednesday (that's November 13th) at Columbia College Chicago. Here's a little about these young luminaries:
SHANNA COMPTON's books include Brink (2012), For Girls & Others (2007), Down Spooky (2005) and several chapbooks. A Book-length speculative poem called The Seam is forthcoming next year. Her poems and essays have been published by The Best American Poetry series, the Poetry Foundation website, Poetry Daily, Verse Daily, and the Academy of American Poets Poem-a-Day feature, among others.

NICK TWEMLOW's first book of poems, Palm Trees, won the Norma Farber First Book Award from the Poetry Society of America. He is a senior editor at The Iowa review and co-edits Canarium Books. He is also a filmmakers, and his short works have played Tribeca, SXSW, Slamdance, Athens, and many other film festivals. He is an assistant professor at Coe College.
See you there!