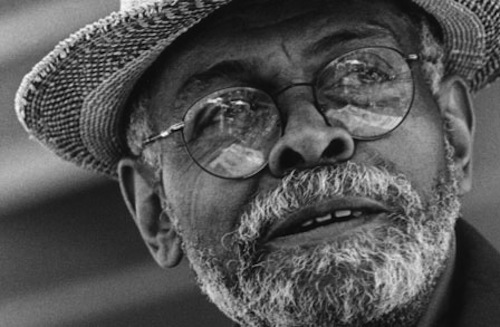 The New Jersey News reports on the sad news that Amiri Baraka was admitted to hospital on Monday in critical condition, though it is reported that his condition is improving. From the NJ News:
Amiri Baraka, the former New Jersey poet laureate and well-respected author and playwright, was hospitalized in critical condition last night, officials said.

Baraka, 79, was hospitalized sometime on Monday, according to a post on Central Ward Councilman Darrin Sharif's personal Facebook page.

In a later interview, Sharif said Baraka was in "critical condition" last night, but added his condition might be improving today.

"I think he's better than he was yesterday," Sharif said."I'm just hoping that his condition gets better by the hour and that he's able to come home and have a full recuperation."

The 79-year-old was placed in intensive care on Monday night, according to Frank Baraff, a spokesman for Amiri's son, South Ward Councilman Ras Baraka.

As of 5 p.m. on Tuesday, Baraff said Amiri Baraka "seems to be steadily getting stronger." Baraff said the family was not expected to make any public statements.
We're hoping for a swift recovery!