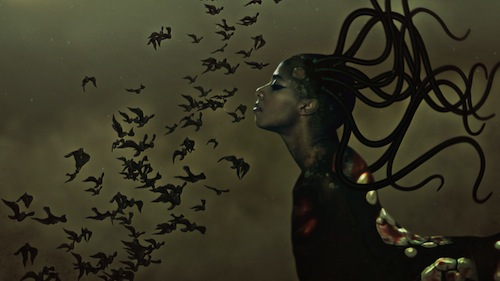 It's a Sunday three weeks ago.  My eyeglasses are two years old.  It's a Tuesday two weeks ago.  My new prescription just arrived. On Saturday night two weeks ago, at the last minute, I hopped into a car to hang at Brooklyn Museum First Saturdays.  Normally you'd want to get cute for the event.  Back in its hey day it was quite a meat market of prints and heels, ruby-ebony-neutral lip gloss, African prints and naturals galore. Plus babies. Lots of babies. Babies dancing. Babies laughing. Videos of happy babies on smart phones. It appears that I have found my bald headed 10 month old twin.  Tonight is no different. This is a kind of Black Nerd night as readings, live music and talks—directly and indirectly related to the Wangechi Mutu: A Fantastic Journey exhibit—ran between each other for a good five hours straight.  If you could bounce and catch 15 minutes of each event you were indeed a master of Brooklyn Museum of Art's staircase and slow-ass elevator.  It didn't hurt either if you were blessed with a VIP wristband.  Access to all Black events is free.  The Jean Paul Gaultier exhibit? You gotta pay nucka.  Saturday's highlight—which I missed—was the screening of the film Dreams Are Colder Than Death. Commissioned for German TV, the film directed by Arthur Jafa—most known for his cinematography work on Daughters of the Dust—explores "what it means to be black in twenty-first century America."  As I prepare to write my last Harriet post, I wonder how Jayne Cortez would answer this question.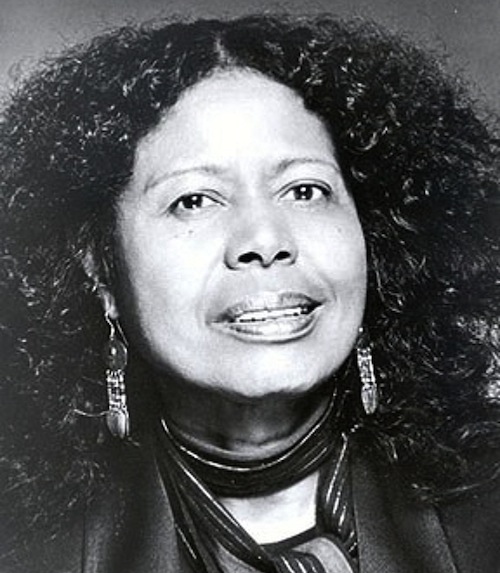 Much of this month has been dedicated to listening to the work of Jayne Cortez and The Firespitters.  You have five of her twelve albums, four of them recently gifted to you by her son Denardo Coleman, a master musician in his own right.  It was around 1996 when you were shifting away from the spoken word scene, from dancing and entering a community college.  There was a short-lived crew called Sulphur 8 that exists on a DAT tape somewhere in a chocolate genius vault.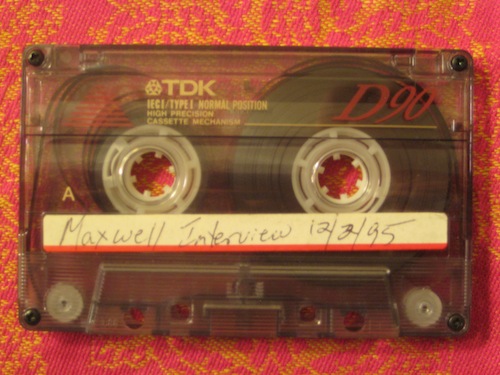 Your itsy bitsy career as a music journalist told you through no returned phone calls that you needed some help with your syntax…still do.  You were not getting any assignments.  Writing an article about London's Drum and Bass scene?  Never completed.  All those micro tapes of Goldie, Ron, and Roni chatting it up...somewhere in a box.  It was simple. Get serious and go learn something.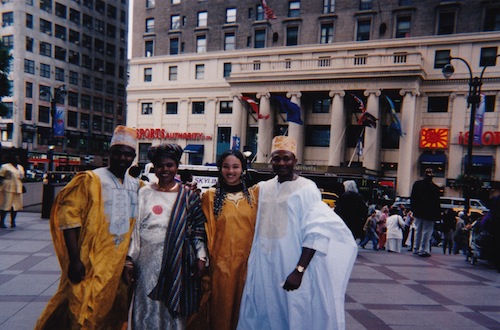 By 1997, you graduate and creep back into the mix.  That same year, Yari Yari, an international conference focusing on Black women writers organized by Jayne and OWWA—through NYU—came and conquered.  You were livid for having missed it. Perhaps it was good as in 2004, you got the email from Rosamond King inviting you to participate at the second, Yari Yari Pamberi.
A lot went down between 1995 and 2004.  From working at a coffee shop in WTC to working in a bookstore, the writing was changing along with your interests in music.  You were in and out of the spoken word community and the free-jazz scene was more interesting. Much had changed.  Much had not. Your were bored.  Occasionally you would put together an event, cook a lot of food and feature a handful of artists.  Occasionally you would work with one musician, work that relationship until you were both bored of each other and go on to the next challenge.  If it wasn't jazz, it was some fusion of jam band, rock and hip-hop.  Then an invitation to collaborate with saxophonist Ori Kaplan at Vision Festival.  A music reviewer trashed your set.  You were never invited again.
http://www.youtube.com/watch?v=jks0N05l4OY
Your First Jazz Collection. Sun Ra, Ornette Coleman, Abbey Lincoln, Mongo Santamaria, Sonny Sharrock, Thelonius Monk, Charles Mingus, Cecil Taylor, Alice Coltrane, M'Boom, Henry Threadgil and Duke.  It helped to have a friend working at that wonderful Barnes and Noble on 6th Ave too.  Those were the days.  Gone are the Kinko's hook-ups. Gone are the art supply store hook-ups.  Gone are the Tower Records hook-ups.  While working at the bookstore, your favorite customer whose book you've yet to complete without a dictionary gifted you a mixtape of Jeanne Lee and Archie Shepp.  Where would you be without those acts of kindness?  Those hook-ups meant hanging with a group of folks that were thinking differently about music and sound.   That allowed you to become more of an ensemble member.  You purchased your first pedal.   Electronics led to touring again.   It came with a miserable collaboration in Switzerland.  They wanted you to sound more like Ursula Rucker. Felt like HS all over again when your classmates wanted you to dress more like Lisa Bonet.
http://www.youtube.com/watch?v=nfAW_EdBns0
Timing is everything.  2004 was a good year to be surrounded by Black women writers if only for a few hours.   Your meeting with Jayne was brief.  A hello.  A thank you for inviting me.  A thank you for being part of Yari Yari Pamberi.  You could not be angry.  Jayne was a busy lady and having to meet hundreds of women in a matter of days was not easy.  You did make some acquaintances there and have maintained them.   You also bumped into Mrs. Florence Ladd and talk about her novel in progress.
In 2007 you and Jayne would officially meet each other.  Thanks to the Poetry Center's Steve Dickison and Giovanni Singleton, you were on the same bill.  You played with Matana Roberts.  Jayne with The Firespitters.  The next day you were both at SFSU talking to a small group of students and faculty.  Your were terrified to say anything that would offend her.  At dinner you both had soup.  About a year later, Jayne invited you out to lunch.  You were still scured but excited to meet her again.  Your first lunch date was at a Spanish restaurant.  Your next would be a Thai joint down the block.   That became your lunch spot.  The two of you spent little time talking about poetry but more about you dating, having some fun, teaching, making things happen, doing the work and talking shit.  You hopped in a cab and visited Abbey together at the nursing home.
By the time you invited her to be a featured poet at two events you were directing, you had not realized how much those rare hangouts was affecting you.  Without words, without pressure, without an announcement, she was a new friend.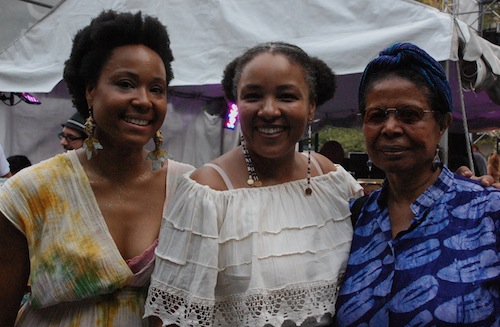 When she was struck with a sudden illness that eventually led to her passing, you quietly mourned this brief friendship.  It was out of politeness that you did not ask everything you had wanted during lunch.  You did not ask the silly questions.  You did not ask her about Harmolodic theory, life with another artist, what type of things she likes, her relationship with Ornette, with Melvin, did she ever go out and watch Hollywood movies and what she might want for her birthday.  How did she carry Denardo in one arm and direct a play, found a theater, volunteer for SNCC...how? The Filipino side?  It was too soon to ask these things you felt.  You had not even asked a waitress to take a picture of you together.  She joked (or perhaps not) about finding you a husband.  Visual artist? Musician? Poet? Please, no poets.  Nothing wrong with the Francisco the UPS man? Have some fun she used to say. Reminds of you someone?  Perhaps in the spiritual plain she still is looking out for you. You are certain she is the reason you were able to attend Yari Yari Ntoaso in Ghana this year.
December 28 marked the first anniversary of Jayne's new chapter.  She's been traveling around a bit this past year, reconnecting and saying her farewells. By now, she should be arriving to the Darkening Land.  Today I took a time out from listening to her music and reminded myself of the question Mr. Jafa's film asks.   It is not about how Jayne would address this question.   She is no longer with us physically.   It is about how I would, how those my age would and how my generation would.  What is the limitation of this instrument I'm using?  I do not feel ready. But as my grumpy 14 year-old goddaughter has pointed out to me, I am "middle aged."  My inner 14 year old wants to fight her for saying that.
http://www.youtube.com/watch?v=CRqGVLEYbUc
Tarot for the Week: The Fool (Reversed), The Magician, Death (Reversed). Heart of the matter: The High Priestess
Song for the Day: Niki and the Dove "Mother Protect"
Interdisciplinary poet and sound artist LaTasha N. Nevada Diggs was born and raised in Harlem. She studied at the Borough of Manhattan Community College and earned an MA at New York University and an MFA at California College of the Arts.   Diggs's work is truly hybrid: languages and modes...