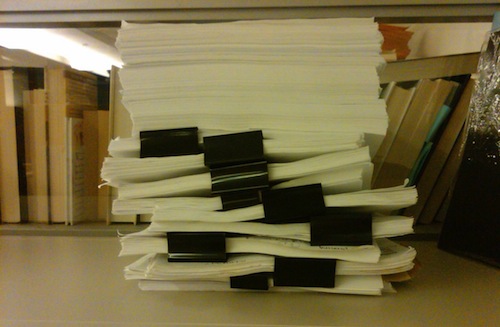 Tupelo Press is in the spotlight at New York Times "ArtsBeat," where Tupelo's Editor-in-Chief, Jeffrey Levine responded to questions from the Times, in collaboration with Marie Gauthier, Tupelo's Director of Sales and Marketing.
Wish List I: What book in the last five years do you wish you had published?

Cynthia Huntington's "Heavenly Bodies" (Southern Illinois University Press, 2012), which I just kept thinking about, and which went on to be a National Book Award finalist.

◆

Wish List II: When you're reading a manuscript submission by a writer you're unfamiliar with, what are you looking for in the poems?

It's a kind of precision I find myself looking for, having to do with the bravery of the poet in making a discernible emotional investment in the poem's imagery, and in accomplishing this emotional investment with the use of connective tissue we'll call "gesture" — where language opens up a clearing in which something happens, and we see and feel the gestures of that thing happening, and we come to recognize it for what it is, as if for the first time, that very particular "now."

◆

A Brief History

Tupelo Press was established in 1999 by Mr. Levine, who wanted to create a small nonprofit publishing house that had a mission of discovering great, mostly young, writers, and designing, editing, publishing and distributing their books: "I knew there wouldn't be much money in it, but I knew it would be so very satisfying to make these books, to give young 'emerging' writers (meaning writers who deserved to be known, but weren't yet there), a vehicle — and entry into the world of literature." [...]

Why Publish Poetry?

Poetry is language that is most alive, most intense, and most fully expressive of the musical, dramatic, imagistic and emotional potential of words — words in shapes. Poetry requires concentration and even courage to read, or write, or publish — and in this time, when we're all (to quote T. S. Eliot) "distracted by distraction from distraction," poetry invites and allows the deepest forms of concentration.
More at NYT.