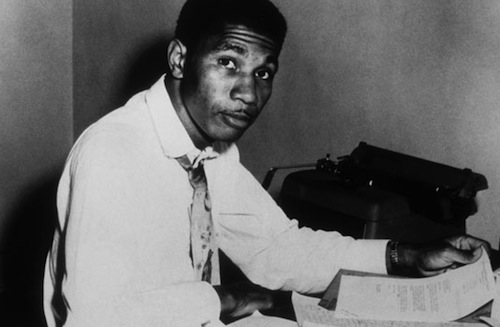 When almost none of Frank X. Walker's students knew who Medgar Evers was, he decided to bring the civil rights leader's struggle into the present. From National Public Radio--
A new book attempts to bring to life the moments and events leading up to civil rights leader Medgar Evers' assignation. Evers was the first the first NAACP field secretary in Mississippi. In that role he organized boycotts, investigated and brought attention to the murder of Emmett Till, and helped James Meredith integrate the The University of Mississippi.

Evers was gunned down in his Jackson, Mississippi driveway by KKK leader Byron De La Beckwith in 1963. But, it took over 30 years for De La Beckwith to be convicted of his murder.

Turn Me Loose: The Unghosting of Medgar Evers uses the imagined voices of those closest to Evers—his wife Myrlie Evers and his brother Charles Evers—and the voices of those who hated him—Byron De La Backwith and his first and second wives Willie and Thelma—to recreate, through poetry one of America's most volatile time periods.

Author Frank X Walker tells NPR's Celeste Headlee "I wanted to present both sides of this story in a way that people who didn't know this story really understood it on an emotional level."
Be sure to listen to the great conversation between Celeste Headlee and Frank X. Walker, too!