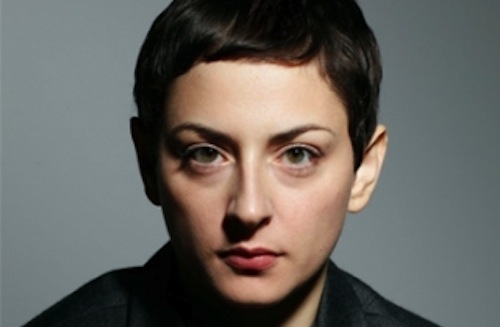 As the march of the best books of 2013 chugs along, we pause to take a look at what Kate Zambreno has found exciting in the literary field of 2013. At Vol. 1 Brooklyn Zambreno mentions many great works of fiction, signalling Danielle Dutton, Amina Cain, and Renee Gladman as "three of the most exciting and subtle innovators in contemporary prose working today." Then she gets into the gritty of the poetry:
Speaking of subtle and tender, I know it's not a book but I cannot get T Fleischmann's poem-essay about "Felix Gonzalez-Torres, queer affection, and ice" that Maggie Nelson published as part of PEN's Poetry Series out of my skin since I've read it. Same goes for Karen Green's devouring, exquisite grief-collage, Bough Down (by the way, everything Lisa Pearson is publishing at SIGLIO is magnificent, from Sophie Calle's Address Book to Dorothy publisher Danielle Dutton's Sprawl.) Speaking of text + image, one of the best exhibits I saw this year is still at The Drawing Center, the microscripts of Swiss writer Robert Walser juxtaposed against Emily Dickinson's poem-scraps on found materials, such as envelopes (my partner brought home last week both New Directions books, both Walser's Microscripts and the newer The Gorgeous Nothings, I cannot wait to steal them away from him.) I read two wonderful books dealing with the epistolary and the void this year, Trisha Low's The Compleat Purge, a compilation of suicide notes and abject confessions, published by Kenning Editions, and S.D. Chrowtowska's philosophical rumination Permission (Dalkey Archive Press). I also swooned over reading, finally, the Correspondence of Paul Celan and Ingeborg Bachmann (Seagull Books).
Great list! Read the rest yourself over at Vol. 1 Brooklyn.