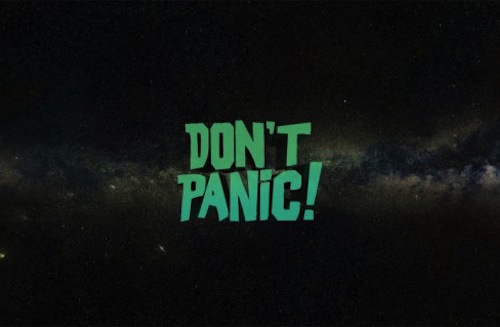 Relax! Don't panic! David L. Ulin at the Los Angeles Times says that the publishing industry crisis is nearly over!
Toward the end of September, I found myself in a meeting room at Brooklyn Borough Hall in New York with planners from a variety of book fairs (Miami, Trinidad, Texas, Australia) discussing audience and cooperation and outreach. It was the morning after the Brooklyn Book Festival, which had drawn tens of thousands, and the atmosphere was upbeat, marked by excitement, even relief.

Economics remained an issue (how to attract and pay for writers, how to advertise and promote) but there was no lamenting, no sense that things might be shutting down. Rather, with a number of new festivals represented, the conversation was expansive, peppered with optimism about the future of reading and books.

This is the story, for me, of 2013: that there is no story, or more accurately, that the panic that's defined publishing for the last several years has calmed. Yes, uncertainties linger — about the relationship between print and electronics, about how writers get paid in an increasingly digital economy — but there is also the sense that we are settling into a tenuous new balance.

Last week, Matt Pearce wrote in The Times about online outlets (Pitchfork, the Los Angeles Review of Books, the New Inquiry) that have begun to turn to print; in November, the British market research firm Voxburner conducted a survey in which more than 60% of respondents ages 16 to 24 preferred reading print on paper to pixels on screen.

Considered alongside information that e-book sales appear to have flattened, as Nicholas Carr has reported, at "a bit less than 25 percent of total book sales," this suggests a more complicated story, in which it is diversity rather than dominance that resonates, and publishing starts to look more like an ecosystem than merely an industry.

You are getting sleepy, very sleepy; you are relaxed courtesy of LA Times.