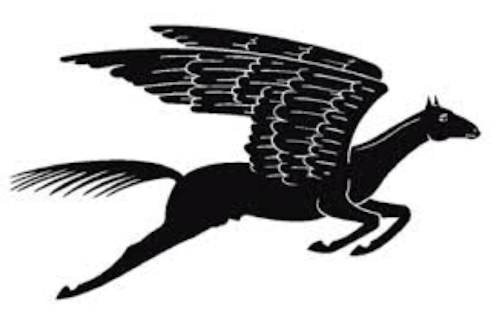 Before the year comes to a close, we'd be remiss if we didn't let our dear Harriet readers know the books that have found a special place in our hearts this glorious year of 2013. Read on to see what we've been reading!
***
Robert Polito, President of the Poetry Foundation
Some of the new poetry books that meant the most to me during 2013 include Frank Bidart's Metaphysical Dog, Daniel Tiffany's Neptune Park, Lucie Brock-Broido's Stay Illusion, Anne Carson's Red Doc>, Martha Ronk's Transfer of Qualities, Adrian Matejka's The Big Smoke, Adam Fitzgerald's The Late Parade, Geoffrey G. O'Brien's People on Sunday, and Rachel Levitsky's The Story of My Accident is Ours. We saw two beautiful and necessary retrospectives—The Collected Poems of Ai, and Collected Poems by Ron Padgett. I especially want to note three stunning "reclamation projects" (as you might style them) that focused vital aspects of our poetry legacy: the elegant restoration of Ronald Johnson's Ark by Flood Editions; Jen Bervin's and Marta Werner's exacting presentation of Emily Dickinson's "envelope" manuscripts in The Gorgeous Nothings, courtesy of New Directions; and Impromptus: Selected Poems and Some Prose, Michael Hoffman's bravura translations of Gottfried Benn, just out from FSG.
Catherine Halley, Director of Digital Programs
This year I've become close friends with a former climate scientist who has asked me to create a small poetry library at Xanadu, her off-the-grid shed in the middle of the driftless region in Wisconsin. As you might imagine, the theme for many of these books is nature, climate change, etc. So far, in that vein, I've given her three new books from 2013.
Katharine Coles's The Earth is Not Flat, which Coles wrote after spending some time in Antarctica on a National Science Foundation grant. The book teems with discovery at the edge of the world. It's hard to imagine a better place to think about how our world is changing.
Mark Doty and Darren Waterston's bestiary A Swarm, a Flock, a Host, which implicitly reminds us that we're the stewards of the natural world.
Lorine Niedecker's Lake Superior, her poem and journal, plus letters and essays about her work, brings us closer to the Wisconsin landscape that inspired the poet.
The Xanadu collection also includes Natalie Shapero's No Object and Lisa Russ Spaar's The Hide-and-Seek Muse, which provides annotations of contemporary poems.
Ellen Umansky, Features Editor for Poetryfoundation.org
I loved Matt Rasmussen's clear-eyed and devastating Black Aperture, and Bernadette Mayer's The Helens of Troy, N.Y. is a delight, but one book I keep thinking about is Patrizia Cavalli's My Poems Won't Change the World. It's an extensive, rich collection, the first time her work has been compiled and published in the United States, and includes poems from the 1970s onward. (But not, alas, the poem Kenneth Koch wrote for Cavalli, "Talking to Patrizia.")
Her poems are bright, sharp, deceptively simple, her lines saturated with philosophic understanding and dark, declarative comedy. "It's all so simple, yes, it was so simple, /... Here's what the body is for: you touch me or you don't touch me, / you hold me or send me away. The rest is for lunatics."
To read this wonderful collection is to immerse yourself in Cavalli's universe, where desire and mortality reign. "O stay where you are! Here / in the uncertain hour of a late afternoon. / I see this beauty / all I see is beauty…. and merely by existing wins me over."
Michael Slosek, Assistant Web Editor
So many incredible books passed through our doors in 2013. Of those that made a particularly strong impression: Philip Lamantia's Collected Poems (University of California Press), the complete life-work of a major American poet. LaTasha N. Nevada Diggs's book TwERK (Belladonna*) has been on many year-end lists, and for good reason! The book impressively combines rhythmic energy and linguistic strangeness like no other work I've come across this year (or previous years for that matter). It's hard to believe Here Come the Warm Jets (City Lights Spotlight No. 10) is Alli Warren's first full-length book. The book is full of surprise, humor, and language that turns in ways you've never seen turned before. A masterpiece on the first go! Stephanie Young's Ursula or University only recently released from Krupskya is a stunningly beautiful, moving book, full of longer, immersive prose meditations. The book is the perfect bridge into 2014.
Hannah Kucharzak, Web Intern
Carmen Giménez Smith: Milk & Filth, University of Arizona Press (Camino del Sol)
More often than not, I'm interested in poems that will kick your ass—but with finesse. Let's just say this book is the fanciest of fighters. Giménez Smith's lyricism uses its unabashed lustfulness to violently navigate a new digital-age landscape that demands anything but politeness. She dismantles feminism and classism and shoves the mess in front of you: "My drag is a kind of elevator. / It's like a title. / You're soaking in it. / It's a courtesy chainmail for your protection." This collection solidifies a strong Latina presence in Gurlesque poetics (and is seriously not for the faint of heart!).
Sara Wintz, Harriet Staff Writer
Farnoosh Fathi: Great Guns (Canarium)
Have you ever seen Farnoosh read? If you have a chance- yes, go! She honors the occasion of the reading with charm, grace, and great imagination, too. Her writing is a treat: an invocation that's dreamy and down-to-earth. "Hair blew into my mouth when I laughed:/an angle where briefly the gold mimesis of inedible worms/was hid."
Dodie Bellamy: Cunt Norton (Les Figues Press)
What a tome! I learned a lot about this book when I interviewed Dodie for Harriet, here. "Cunt Norton" (the poem) is my favorite.
Kim Rosenfield: USO: I'll Be Seeing You (Ugly Duckling Presse)
I want to see Kim read from this! I hope I get to sometime soon. USO is poetic and comedic text that's theatrical, the house of her glittering, crystalline, focused, and attentive voice.
Evan Kennedy: Terra Firmament (Krupskaya)
Excellent! I love this book. As engaging to read aloud as in my head: a rare treat! And even better to hear Evan read from them too. I'm still reading this one, but my favorite so far is
what makes us men such good men, what makes us wolves such mild wolves, as we say let us in, what makes us so sartorial, and us policemen so polite, it's shoes that distinguish us from the bestial, it's hooves that distinguish us from people, what of paradise now and plentiful seats, what makes us beasts proportioned well, to be let in in flits of violence, toward flits plenty gentle, what makes us men such gentlemen, in flits of gnashing and speaking, past hearing still heard, it's praise apparent, and us for good standing.
Amanda Nadelberg: Delphiniums (speCt!, 2013)
Officially released this week, Amanda Nadelberg's newest chapbook is an excellent cookie to keep in your bag on the way to work. Particularly while riding BART on the way to work, to read about the bell sounds that happen when almost to the city, while hearing the bell sounds that happen on BART when almost to the city.
Cedar Sigo: Plains Pictograph (Gas Meter, 2013)
I'm a newcomer to Cedar's poetry and this chapbook is a lovely introduction: I'm looking forward to reading more!
Corina Copp, Harriet Staff Writer
As the performed functions of the years passing in measurable terms are not my forcep, I'll try to put the poetry of 2013 into perspective. OR: While this cherry danish isn't going to eat itself, I'll be an enthusiast for a moment, and move with you very closely. I finally caught up with Michèle Bernstein ("You're at the peak of your beauty, you know. You're tan on the inside") (did I miss the point?) and tried to read both Harry Mathews's Singular Pleasures and Kathy Acker's Don Quixote on my commute. When I realized I could order new books of poetry, the ones that rose from the wet handkerchief to "float before my eyes" were Dana Ward's Crisis of Infinite Worlds (Futurepoem Books), Dodie Bellamy's Cunt Norton (Les Figues Press), and Danny Hayward's astounding first book People (Mountain Press, UK). For Ward, historical revisionism works: "I taught myself, in an extremely rudimentary fashion, to play Mariah Carey's 'Fantasy' on our piano, & I ripped the ebullience out, & then mourned it by elongating syllables over the wreck that I'd made of the changes. It began to operate like history for me, & this was the aria, the desert." I found this a reliable (as in, locked in; not as in, sturdy) sotto voce in Bellamy's book too ("back in the days when speech was an erogenous zone"), but it's all of the voices: "...from heaven and damnation I'm a violin while the notes last." This movement in the reading, for me--from Dana's non-imperiled solitude to Dodie's fucking the chatter of the canon--eventually resolves, or can, in People. In appearance it's a wild, populated book ("I can tell you have a big inside"), its content's a great range of forms, but so taut: a family drama unwarped by a sensation of difficulty I most often hope for from poetry being written--a book of complicated thinking. "She withdrew her sausage once and for all. At the end of a work of art you should have a sensation you are about to go, but it won't happen."
Fred Sasaki, Art Director for Poetry Magazine
Elisa Gabbert: The Self Unstable
Let the lyric essay here be poetry, and thank you Black Ocean for sending Elisa Gabbert's The Self Unstable in time for Xmas. She says, "I don't want kids, but there's nothing else to do." Further, here is a discrete piece on… genius:
If you suspect that your child is a genius, observe it carefully. Does it use abstract logic for problem solving and have a high curiosity level, an extraordinary memory, a vivid imagination, and an excellent sense of humor? These signs are often seen in geniuses. Always keep a control child nearby for comparison. I strongly suspect that I was the control child. My brother convinced me I wanted to be a boy. Or, because of my brother, I wanted to be a boy.
Lindsay Garbutt, Assistant Editor for Poetry Magazine
I'm a big fan of the revived Poetry Pamphlets series from New Directions. They're beautifully produced, chapbook-sized for easy transportation, and wonderfully varied. I've underlined lines, even whole poems, from almost every one I've read so far. I'm still working my way through all twelve and there are more to come. In particular I'd recommend Vale Ave by H.D. (part of which was originally published in Poetry), A Musical Hell by Alejandra Pizarnik (tr. Yvette Siegert), and Sorting Facts: or, Nineteen Ways of Looking at Marker by Susan Howe.
Holly Amos, Editorial Assistant for Poetry Magazine
Peter Davis: Tina (Bloof Books)
I've loved Peter Davis' work since I first heard him reading from his previous collection, Poetry! Poetry! Poetry! (Bloof Books, 2010), at a marathon AWP reading in Denver. His voice stands out, and the poems in Tina are his best and most ridiculous yet. Davis's work is smart, dryly (and slyly) hilarious, and surprisingly meaningful. Tucked into poems about skateboarding, being stuck in traffic, Eddie Van Halen, making out, etc., there is also heart and epiphany (and swearing).
Katherine Litwin, Library Director
Natalie Shapero: No Object
What I loved about Shapero's debut collection is her unique and acid-tinged sense of humor. See from "Invocation: The Third and Fourth Generation of Them That Hate Me":
I highly like life, though in a faraway / and pent-up manner, in the way of the assassin / pinning for the actress.
Maggie Queeney, Library Assistant
Reading Lucie Brock-Broido's Stay, Illusion is like entering a medieval painting, a miniature world populated by strange and gorgeous figures. Her labyrinthine syntax and archaic diction cast spells that recall the infinite possibility and wonder of the sentence.
Mairead Case, Youth Services Coordinator
I'm pretty sure my favorite brand-new book of poems this year is Sir, by HR Hegnauer (Yo-Yo Labs). Sir is Hegnauer's first full-length book but you might already know her eye, as she designs books and websites for great poets like Fred Moten and Bobbie Louise Hawkins, and great presses like Nightboat and Belladonna* (where Hegnauer is also a collective member). This means, among other things of course, that she is good at listening, and so it is especially exciting that now we get to listen to her.
Sir is an eighty-page investigation—in short prose, in letters and lyrics—of memory: how it's made, and lost, and kept and rebuilt and communicated. It is a book about walking next to people loving and beloved, and walking alone sometimes too. About how we name each other. Most immediately it is a story about two characters, Sir and Mrs. Alice—shadow-versions of Hegnauer's own grandparents—and dementia. "Will you try with me not to miss anything?" Hegnauer writes.
That simplicity holds with the clarity of a cold day, and resonates when Hegnauer presses in complicated questions about gender, dementia, language, and design, like flowers in the book. "I cannot always remember what it is like to stand next to another human anymore," writes Hegnauer. "By this I mean, what it is like to stand next to every room in their body." Sir is a precious object but it is not preciously written, and its pages catch a different kind of light every time. When Hegnauer reads, she recites the book from memory, a doubly-wow gesture given the book's content.