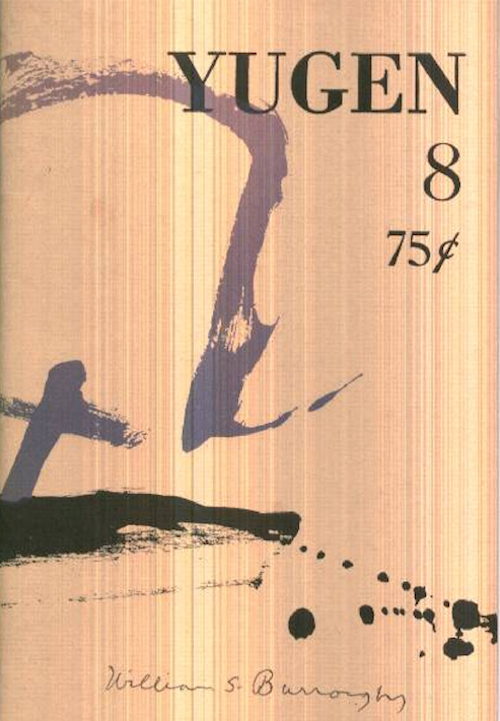 A wonderful piece by Hilton Als on Amiri Baraka's "first family"--and moreover, the oft-overlooked Hettie Jones--is up at The New Yorker. Als recounts his days as a teenager visiting the family's East Village walkup:
...And what was better than sitting near Hettie's rooftop garden drinking lemonade (with honey!)—there wasn't a grain of refined sugar in the place—and listening to Hettie talk about where food could be gotten at a fair price or good clothes marked down, and the business of art? She knew everything there was to know about style, and survival. After all, by the time we met, in the nineteen-seventies, she had been supporting her children for years by writing books. Hettie's books were as tall in subject matter as she was small in stature, but you couldn't tell anyone who loved her that she wasn't the tallest woman in the room. She wrote books for children and teen-agers, studies of race and social life, like "Big Star Fallin' Mama," a series of short portraits of titanic, genre-changing singers such as Bessie Smith and Billie Holiday. In those and other works, Hettie set a path so sensationally followed by artists like Jacqueline Woodson today: children needed to learn about diversity because we lived in a diverse world.

If you wanted to be an artist, Hettie treated you like an adult, no matter what your age. She wanted to prepare you and protect you from the hard work that was to come. Rejection had not dimmed her enthusiasm for anything—especially young people. And one of the chief pleasures of hanging out with the Jones girls was seeing how deeply they had each other's backs; and, if they loved you, they had yours, too.

During those visits, certain names came up—names I'd have to run to the library to learn something about. The jazz saxophonist Archie Shepp was their neighbor, and he had a little boy named Accra. They were friends with Kali, the child prodigy poet. But none of these people were talked about in the hushed tones surrounding a "famous" person; they were just the people the Joneses knew, and that included the poet Diane di Prima and her daughter, Dominique—"our sister"—and any number of music critics and poets and novelists to be.

After a while we all called Hettie "Mom," and why not? She was our mother in every sense but the biological one; she fed us good brown bread and said: "Guys! I'm working!" when the games and laughter got too loud in the children's room. Working! Art was working, and that was real. Living could be hard, too, but sometimes, and for a long time, it could be play. There we learned from Hettie's example: being an artist did not preclude being human. But Baraka wasn't a ghost in the Jones household; Hettie's daughters spent time with his other children, in Newark, on summer holidays and so on, and I often wonder what that was like for them, as their father and mother knit together those various worlds that had been disrupted by politics or, more specifically, Baraka's ardent belief that your body—your soul—had to reflect your radicalism, no matter the personal cost.

Many people learned about Hettie's life from her 1990 memoir, "How I Became Hettie Jones." It's a terrific book, because it is descriptive of social history—the Beats, the Five Spot jazz scene, etc.—without using those events to sneak in a little bitterness. The book is a love story without rancor. In it, Hettie describes the central romantic event of her young life: meeting, at a music magazine where they both worked, a young black poet named LeRoi Jones. Hettie Jones began her life as Hettie Cohen, a middle-class Jewish girl from Brooklyn who loved the lives she got to know in downtown Manhattan. In the mid nineteen-fifties, when she was barely in her twenties, she met Roi, as he was called. He was small, dark-skinned, large-eyed, and ambitious, and he wanted to be a significant presence on that scene. Hettie was drawn to his energy—and the tender love poems he wrote about her. Their attraction to one another was profound, and the Jewish girl and the black man became a couple. They didn't think of their relationship as a political statement: for them, being together meant exercising their bigger and better selves.

Together Hettie and Leroi started a literary magazine, and cultivated friendships with artists ranging from the painter Bob Thompson to the writer Frank O'Hara. In the meantime, they had two children: Kellie, in 1959, and, two years later, Lisa. (Kellie has gone on to have a distinguished career as an art historian, and Lisa is an author and scriptwriter.) As their children grew, so did Jones' reputation as a poet.
Read the full piece at The New Yorker. And congratulations to Hilton Als for being named a National Book Critics Circle finalist this morning, for his book White Girls (McSweeney's 2013). What ended up surrounding the Jones family tenement, as reported in 2007, can be read about at New York Magazine.
Image at top: Jones and Baraka's literary magazine, Yugen, issue 8. A great article on Yugen, in fact, is at Reality Studio. Each issue is also available for download.