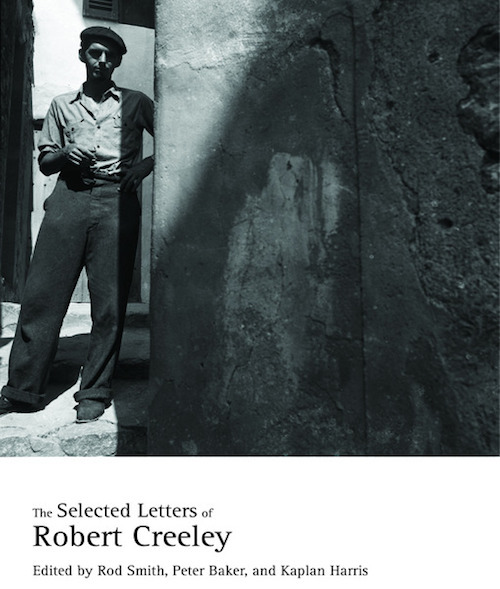 A wonderful addition to the world made manifest by the good editors at University of California Press is The Selected Letters of Robert Creeley, edited by Rod Smith, Peter Baker, and Kaplan Harris. You excited? Yeah, so are we! To give a taste of what lies therein, The Allen Ginsberg Project has posted a few short notes Bob wrote to Allen over the years. As they note:
Letters to Allen? - well, we counted twelve letters in the collection, (ok, nine letters, two faxes and one postcard! - this is a "thoroughly modern" collection, that includes, not only letters, but postcards, faxes - and e-mails!). The earliest is from September 19, 1956 ("Dear, old dear friend Al"), the last from 1993 (those two afore-mentioned faxes).
Here's the postcard (from Buffalo, September 10, 1966, at the onset of his teaching there):

"Dear Bozo,
Just to report position viz beachhead established sans bloodshed, and am now in bizness. I went up to Gloucester last Sunday and had word of you all from Charles (Olson) and John (Wieners). Will see you October if not before. I think it's going to work out here ok. Good people in so-called classes at least. The house is good. Kirsten [his daughter] decided to go to local high-school here which makes much sense. So - take good care of yourselves [sic] and keep in touch if possible. All love to you both [Allen & Peter] - Bob."
Sounds like a heck of an outing! Read the other notes over at TAGP here.