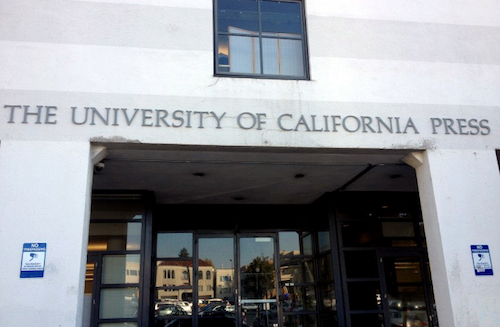 One of our favorite poetry publishers, the University of California Press, is doing us all a solid by making 700 e-books available for FREE! Open Culture reports on this massively nice gesture.
The University of California Press e-books collection holds books published by UCP (and a select few printed by other academic presses) between 1982-2004. The general public currently has access to 770 books through this initiative. The collection is dynamic, with new titles being added over time.

Readers looking to see what the collection holds can browse by subject. The curators of the site have kindly provided a second browsing page that shows only the publicly accessible books, omitting any frustrating off-limits titles.

The collection's strengths are in history (particularly American history and the history of California and the West); religion; literary studies; and international studies (with strong selections of Middle Eastern Studies, Asian Studies, and French Studies titles).
Browse over and check out their offerings.