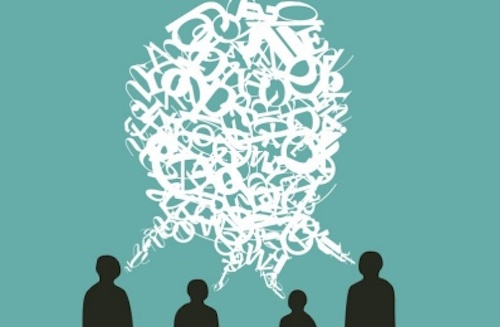 The University of Buffalo is already renowned for its Poetics Program; now it's launching a surely remarkable MA in Innovative Writing! Faculty to include Myung Mi Kim, Judith Goldman, Nnedi Okorafor, Christina Milletti, and Dimitri Anastasopoulos. From their release:
UB's new MA in Innovative Writing program presents a unique form of graduate study in creative writing, closely intertwining the practice of writing with literary and aesthetic inquiries. The goal of our program is to create a collaborative space where we reflect on the ethical and political implications of creative writing within the matrix of global citizenship; tease out evident and obscured connections between contemporary and historical texts; consider how aesthetic concerns are inflected by various systems of power; and create rigorous, sensuous, contentious—above all, evocative—forms of writing that embody imaginative and forward-thinking strategies.

Our hope is to create an environment in which new forms of writing will flourish. Poetry. Fiction. Hybrid forms. Digital and electronic media. However innovation takes place.

Informed by UB's long history of innovation in the arts, the writing workshops and literature seminars in the MA in Innovative Writing program arise from our faculty's shared belief that writing engages with—and intervenes in—the worlds we inhabit as much as the identities we pose and perform; that writing is a situation layered by critical examination, inventive thought, wild speculation, complex, often paradoxical feelings, multiple, entangled media platforms and social circuits, differing perceptions of time, and an ongoing translation of languages, as much as people and cultures.

Our MA program invites you to view writing as an investigative, exploratory process in its own right: a mode of inquiry that, at its best, can articulate and rearticulate diverse experiences of 21st century culture, and unearth, perhaps even overturn, our most foundational thoughts—freeing them for profound imaginative work.

Workshops and seminars in the MA in Innovative Writing program are enhanced by the MA and PhD communities at the University at Buffalo and the English Department's distinctive Poetics Plus and Exhibit X Fiction Series whose internationally renowned and award-winning guests include (among many others): Caroline Bergvall, Mei-mei Berssenbrugge, Mary Caponegro, Miles Champion, Robert Coover, Kathryn Davis, Lydia Davis, Samuel R. Delany, Brian Evenson, Percival Everett, Renee Gladman, Lyn Hejinian, Yunte Huang, Laird Hunt, Susan Howe, Shelley Jackson, Tan Lin, Nathaniel Mackey, Ben Marcus, Carole Maso, Bernadette Mayer, Tom McCarthy, Fred Moten, Lisa Robertson, Juliana Spahr, Lynne Tillman, Steve Tomasula, Cecilia Vicuna, Rosmarie Waldrop, and Diane Williams.

Graduate students who enroll in our one-year program earn an MA in English in addition to a Certificate in Innovative Writing. Certificate students register for writing workshops, literature seminars, and write a creative thesis. Our unique MA degree can be particularly useful for students who are interested in enhancing their writing portfolios and/or their critical and literary backgrounds before applying to MFA and PhD programs.
For further information about the program and curriculum, please visit the University of Buffalo English department website. Application deadline is February 1, 2014.