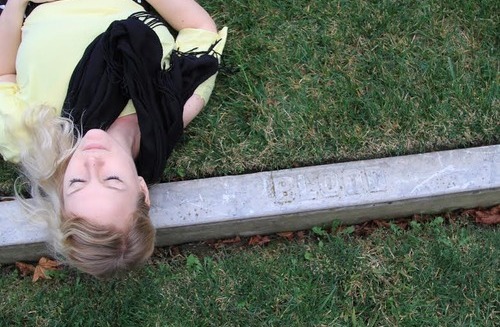 Tune in all poets (and non-poet poetry readers)! Poet as Radio presents new work by the inimitable Cassandra Troyan from her forthcoming book BLACKEN ME BLACKEN ME, GROWLED (Tiny Hardcore Press, 2014). [You may remember this past ep with Jacqueline Frost we featured a short time ago.] Our intrepid PAR hosts play a recording of Troyan reading sections from her new book, then go on to discuss the work roundtable-style, focusing on "the details of physicality and relationship she depicts so sharply. Through hearing Cassandra's wonderful and affective presentation of her work, we considered how poetry tends to get read and performed. What are the differences of reading styles between different poets and poets of different regions? What affects those differences? How does setting affect reading?"
The second half of the show features a discussion of Benjamin Hollander's new book In the House Un-American (Clockroot Books, 2013). "This mixed genre book investigates what it means to be American and shows us our own contradictions and complexities. By looking closely, being American is made strange. Poetry also works to make language strange; it liberates us from our language habits and unhinges us."
Tune in and turn on to Poet as Radio today!