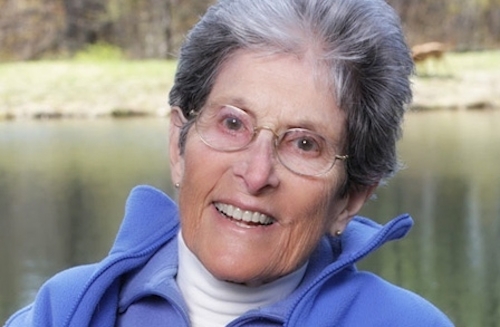 Today the Academy of American Poets has confirmed the sad news of the death of Maxine Kumin. She was 88. SFGate reports:
Called "Roberta Frost" by some — "which is not a bad thing," she said — Kumin had lived on a 200-acre farm in Warner, N.H., that she and her husband, Victor, bought in 1963. Together they bred Arabian horses and sheep and took in rescued dogs. Kumin was seriously injured at age 73 while preparing a horse for competition, but she continued to write after the accident.
Among honors Kumin received in her career were the Pulitzer Prize in 1972 and the Ruth Lilly Prize in 1999. According to New Hampshire Public Radio "[Kumin] served as Consultant in Poetry to the Library of Congress, a role now known as the U.S. Poet Laureate from 1981-1982. She was Poet Laureate of New Hampshire from 1989-1994." Kumin was a long-time contributor to Poetry magazine. You can celebrate her life today by reading one of here poems here. She'll be greatly missed.