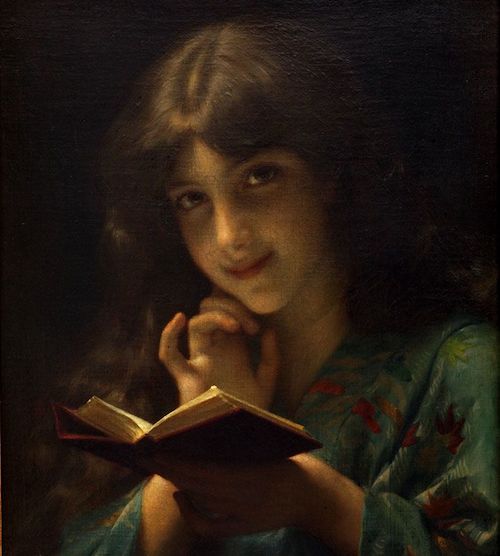 Jacket Copy reports on a new generation of antiquarian book dealers going against the digital grain and finding solace in the printed page. Not only is this next generation of high-end booksellers finding a career in the trade—they are making a living! (And putting some of that literary know-how to good use, too!)
In the dark economic times of 2009, Dan Whitmore decided to give up being a lawyer in downtown Los Angeles to sell antiquarian books. "People in the firm thought I was nuts," he says.

Now he runs Whitmore Rare Books from his home in Altadena. At 33, he's one of the next generation of antiquarian booksellers — young people going against the digital tide to sell old books, the kind printed in ink on paper.

"Right now, we have more younger members than we had 10 years ago," says John Thomson, president of the Antiquarian Booksellers' Assn. of America. The organization, which has more than 400 members nationwide, is presenting the 47th California International Antiquarian Book Fair this weekend in Pasadena.

This new generation of antiquarian booksellers has turned to the trade during the ascendancy of e-books. The ephemeral format was popularized after the 2007 debut of Amazon's Kindle; now e-books make up 25% of trade book sales, a share that's growing. Print, we've been told over and over, is dead: why bother with dusty old books?

Thomson, who has operated Bartleby's Books in Maryland for 27 years and been in the business for 40, says that young dealers are the only ones who can truly address that question. "When cultural thinking changes, new material becomes relevant in a way it wasn't before," he says. "The young trade knows that from within. They're living it."

Next-generation antiquarian Heather O'Donnell launched her business, the Brooklyn-based Honey & Wax Booksellers, in 2011. "In the realm of book collecting, e-books have primarily served to highlight what's particularly interesting about print books," she says. "Handling a rare book — a book that has a special story behind it or something really unique in its binding, illustrations or just physicality — seems all the more exciting now because so much of the actual experience of reading for people has been moved on screen."

O'Donnell learned the meticulous trade of antiquarian bookselling at Bauman Rare Books, one of the country's preeminent dealers. That was essential in earning the trust of clients in a field where a good reputation is essential. Honey & Wax is also informed by O'Donnell's love of literature — she has a PhD in English — and beautiful books, especially those with unique stories.

The most extraordinary example of this is her complete first edition of Marcel Proust's "In Search of Lost Time" — actually, "À La Recherche Du Temps Perdu," since Proust wrote it in French. A complete copy is a rare find, and this one is particularly special because it was inscribed by Proust to fellow writer Marcel Prévost.

"Prévost was a much more famous writer at the time that Proust was writing his masterpiece, and for whom he was constantly being confused," O'Donnell explains. "Prevost was a thorn in his side, but he warmly inscribed this copy to him, I'm sure in the hopes that Prévost would help him."

The scarcity of the 13-volume set, along with that back story, puts its price at $65,000. That's the thing about rare books — value comes from a mysterious alchemy of rarity, condition and desire.
Learn more about your options, bookworms!—at Jacket Copy.