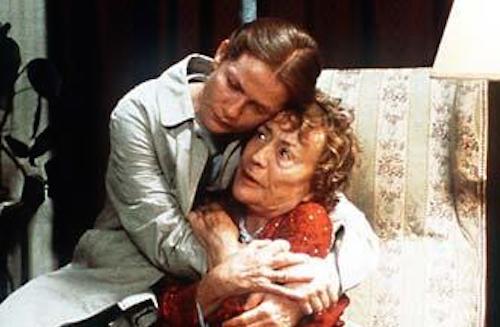 Johannes Göransson writes about Gro Dahle and Dolores Dorantes for Montevidayo. (We recently pointed to a review by Seth Abramson at HuffPo of Dahle's book, A Hundred Thousand Hours [UDP 2013], translated from the Norwegian by Rebecca Wadlinger.)
Whereas Ambramson takes the form perhaps more as a given, writing that "Norwegian poet Dahle (through translator Wadlinger) offers us as raw an account of maternal anguish (and, too, maternal smothering) as can be imagined without the aid of therapy," Göransson seats Dahle's work next to Dorantes as an example of contemporary narrative writing, or, together, "really splendid recent books of poetry that [present] fascinating narratives." More:
And they are quite similar in their approaches to narrative. Although neither book is a murder mystery (in any obvious sense), they do feel like they were written in that ambient narrative space of the early part of a detective space. Both books are series of (sort of) prose poems arranged in a narrative sequence, but rather than creating a "narrative arc," each piece tells a kind of narrative as well as accumulating an overall narrative ambience.

And each narrative acts ambiently. Ie there is little sense of causality; the characters do not "change" or "grow up"; there is no epiphany to make them whole again. In diametric opposition to the typical quietist poem, they do not learn, they remained in the zone of risk.

Dhale's A Hundred Thousand Hours (first published in 1996 in Norway) tells the "story" of three generations of mothers. That sounds very middlebrow, but that's not the case. Their relationship is strange (even "surreal") and violent.

The speaker's mother is mythical and ominous figure:

The snakes grow out of the earth where my mother goes.
She eats away at my brain through my eyes.
Sucks out my thoughts with a straw. I'm silent with two
tongues. Her reptile fingers on my arm.
Let me go. Let me escape. Roses can sing, so
they sing about air and love. They whisper, so
they whisper about the sun. They can scream they scream for fresh
water in the vase. Fresh water in the vase, damn it!

But the relationship is not one entirely of subjugation:

My mother stands before me with tears on her lap lik an
apron. Then I go through her. Then I traverse
through her uterus. No other way than out.
Don't wait for me, Momma. Dont' sit by the window in
your nightgown, golf jacket over your shoulders. I'm
not coming home, Momma. Hit me. Hit me. I am
cheating on you.

Things get more complex when the speaker gets her own child, which enters into the same volatile ambience of love and violence, power and submission:

I turn myself into food. I turn myself into wool.
Are you hungry? Are you thirsty? Let me drown you in milk.
Smother you with bread. My baby. My baby. Hold you
so tight you can't breathe. This is my privilege.

These relationships get increasingly violent, but interestingly the violence is part of the home, that blissful domestic space that is supposed to be the shield against violence:

I am still hoping for the chance to stab
my knitting needles into you. Sew your ears together
with white thread. Do not dare come closer than five
hundred yards. If I see you on the street, I will bake
gingerbread in your face. If there's another, I will
black-scorch your heart int eh oven at 450 degrees
Read the rest of Göransson's "Let me drown you in milk," and more on Dolores Dorantes' book Style, forthcoming from Kenning Editions, at Montevidayo.