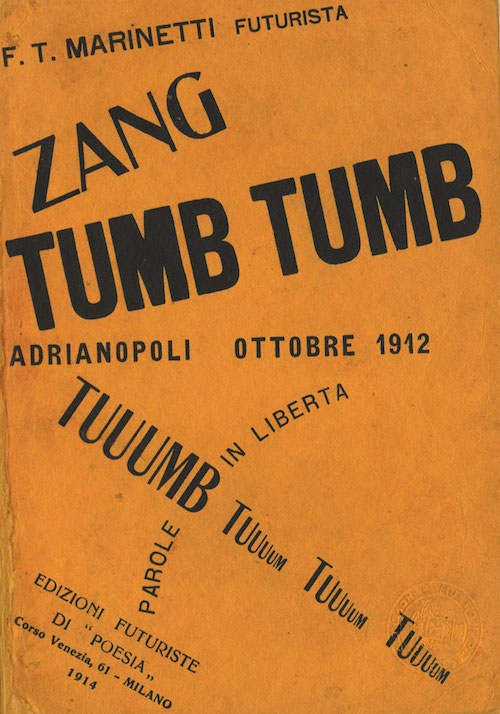 The politics and artwork of the Futurists are forever intertwined. At Hyperallergic, Robert C. Morgan assesses Italian Futurism's legacy, on the occasion of a new show at the Guggenheim.
The exhibition Italian Futurism, 1909–1944: Reconstructing the Universe, presently on view at the Guggenheim, is the first important museum survey of work from this seminal utopian Modernist movement seen in New York since Futurism at the Museum of Modern Art in 1961. Vivien Greene, the instigator and curator of the current update, extends the parameters of the subject considerably further than the earlier exhibition, not only in terms of scale and diversity but also in relation to historical chronology. Whereas Joshua C. Taylor's exhibition at MoMA was limited to the early period, from 1909 to 1915, Greene takes Futurism much further, into the '20s, '30s, and up through 1944, just prior to the end of World War II. In so doing, she attends to the troublesome Fascist politics that evolved more or less parallel to Futurism during the later period. While the connection between art and politics, by its very nature, remains ambiguous, the ambiguity is decidedly clarified rather than ignored or avoided here. Greene's insight offers a necessary contribution to the Guggenheim exhibition, but not at the expense of delimiting the installation in its entirety.

If you're looking for a black-and-white resolution between Fascism and Futurism, forget it. The all-too-human intertwining disparities make it impossible, but nonetheless fascinating. Mussolini never liked art much, especially in relation to politics. While Filippo Tommaso Marinetti, the aristocratic poet and leader of Futurism, was a part-time speech writer for Mussolini, largely due to the popularity of the Futurist Manifestos, it became clear by the 1930s that the Fascist dictator had no political interest in the artistic movement. Although the Fascists commissioned graphics from second-wave Futurists, like Ardengo Soffici, Fortunato Depero, and Enrico Prampolini, Mussolini refused to give these rabble-rousing artists a platform by which to unite art and life. Beyond exploiting their talents, there was little reciprocation from the Fascist government other than giving them an illusory association with power. A similar narrative occurred in France, specifically with Andre Breton, whose efforts to join the Communist Party in the late 1920s were rejected, presumably because of his Surrealist heritage. In both cases, the extreme ideologues of the right and left never embraced or even feigned an acceptance of the idealism of these artists, whether Futurist or Surrealist.
Learn more at Hyperallergic.