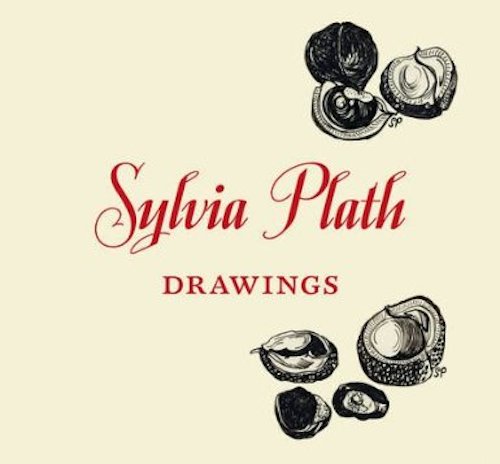 For PN Review 216, Mary Jo Bang considers Faber & Faber's new publication: Sylvia Plath: Drawings, edited by Frieda Hughes.
We are right to be interested in an artist's early work. In Plath's case, that means the poems. The early work shows the promise that was realised in the 'late' poems (where 'late' is age 30). But the late poems are also the work of a very young poet, one who had exceptional poetic intelligence and was very ambitious. It's sad-making if we think, like a grieving friend, about the gone one's potential for making more great art. But the fact is, in terms of the poems, there will be no more and we have to content ourselves with what we have. There is value in looking at early poem drafts to see how the individual poems evolved, and value in examining the differences between the two editions of Ariel – one, the book Plath envisaged publishing, and the other, the book Hughes decided to give her, selected and arranged in a manner that some have argued makes her death seem as if it were caused only by the early trauma of her father's death. There is also value in knowing some of the biography that glimmers behind the rhetorical surface of the poems. The same way it's interesting to read the 'Rooms' section of Stein's Tender Buttons against the fact that it was written around the time that Alice B. Toklas moved into the apartment and her miffed brother, Leo Stein, moved out. It's interesting, biographically speaking, but only mildly:

The sister was not a mister. Was this a surprise. It was. The conclusion came when there was no arrangement. All the time that there was a question there was a decision. Replacing a casual acquaintance with an ordinary daughter does not make a son.

Now, what are we to do with this slim book of tender youthful sketches that were held back by Ted Hughes until shortly before his death in 1998 and are currently being offered up by her daughter to the ever-ravenous public forty years after her mother's tragic demise? The drawings are not great art. For the most part, they are competent renderings of objects and landscapes. That is not to say they have no charm. Some look like classic 1950s' children's book illustrations. Many embody a particular 60s' magazine illustration aesthetic. The association with previous eras feeds our nostalgia for cultural pasts. If Plath had become a visual artist of note, the sketches might be interesting in terms of showing where she began. They would provide a way to measure the maturity she would have to have gained on her way to greatness. Nothing here, however, suggests Plath would have grown into a great visual artist. At the time, her ambition wasn't for greatness but for something far more modest. She writes to her mother that she hopes the New Yorker magazine might be interested in using them as small inset drawings sometimes inserted in a column of type to relieve the visual tedium of an unbroken page of text.

Frieda Hughes's curatorial decision to sandwich the drawings between the three letters, a journal entry, and a typed poem draft that was once framed next to one of the sketches, turns the drawings, and the ephemera they've been packaged with, into irrefutable forensic evidence that there was a time, however short-lived, of blissful innocence and high hopes. Nothing here foreshadows the moment when the whirlwind romance morphed into a vexed marriage that would ultimately spiral out of control after Plath learned of Hughes's infidelity. In the event, Plath matched the betrayal with both tantrums and brilliant poems that creatively made use of personal detail to indict all of those she felt had wronged her. It's possible that Plath's brilliant late poems would not have been written without the provocation of Hughes's infidelity. One can imagine that the intense fury unleashed by his behaviour, and the need to exercise a new degree of poetic control, pushed Plath to a higher level.
Read the full piece at PN Review.