Just as traffic slowed on the commute home from work, "Juicy" came on the radio. From the brake-lit overpass I absentmindedly looked out at Oakland, letting the mid-tempo funk of the sample color the contours. Because I wasn't intently following along with every verse, I momentarily became convinced KMEL had bleeped out "blow up like the World Trade," but really I'd just gotten ahead of myself, and a few bars later there it was, ever prescient. That confusion knocked me out of my daydream to more fully attend to the song, and yet again I realized it'd be a crime not to support the song's rags to riches narrative. How self-evidently necessary it is to root for the triumph of those against whom almost all possible cards are stacked. & I love the way Biggie's illustrations of his newfound wealth ("lunches, brunches") today seem so plain, given contemporary popular rap's over the top name-dropping of objects and locales most of us have never even laid eyes or ears on.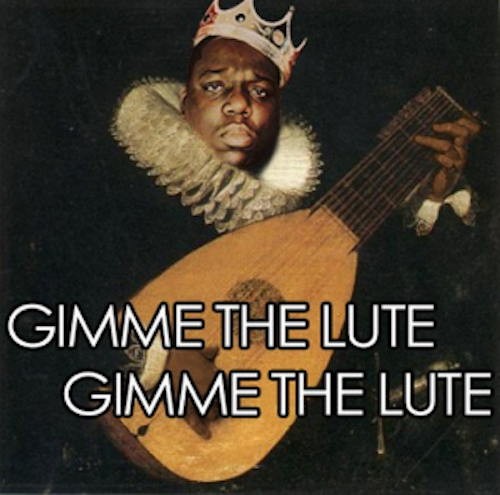 Mishearing the World Trade line reminded me of a writing project I once wanted to pursue. I had an idea to write about curse words and the radio. About what gets censored and what doesn't, about who plays judge and who compiles the list of banned words. Is the list national or developed locally to net distinct slangs of different locales? Once a word appears on the list, does it remain there forever, or can innocence be regained if it falls out of parlance? And what about the use of metaphor in pop music? When a metaphor is used to represent a sex act, and the metaphor is not very involved, I often feel like the language is that much more sexually charged, for what it unsuccessfully veils. The song on the radio before "Juicy," which is the first thing my NSFW office ears hear upon clocking out, struck me with a lyric that went something like "she's about to rock the mic til it feedback." Not very inventive, and casually misogynist, but perhaps more stimulating to the imagination than just using the word "fellatio"? Will the radio at some point bleep out "mic" in the same way that I've heard some stations bleep out "brain"?
I'm not typically an idea man, but I do have them occasionally.
I had an idea to write an etymological study of "booty," of its use among pirates, and in the way we more commonly encounter it, in reference to a woman's backside. Maybe from this context something interesting could be said about that age-old affair between capitalism and patriarchy. Booty, as loot, is property shared among pirates, & isn't it true that when a woman walks down the street, her ass is considered common property of the male gaze? Unless of course she is walking together with a man, in which case her booty is the property of said man, at least for the duration of the walk. Maybe the thesis could be something self-evident like: piracy challenges ideas of property while patriarchy & capitalism reinforce them? (Note that in contemporary usage, "a woman with a fair to good amount of ass" is said to have "junk in the trunk," which is also where pirates keep their booty. The trunk is where the treasure/possession finds its location).
I had an idea to write a book about all the men who've been cruel to me and my friends and my past and future friends, about male writers who ignore the writing and work of women, who shamelessly benefit from the patriarchy, or those whose ignorance of privilege cloaks them in a soft warm bubble. I was going to name names and do a kind of literary eschrache, but the book would have to be too long.
While reading Beowulf for the first time last year, I had an idea to compile a poem made of every kenning and compound in the Chickering translation. Call me crazy, but I found the richness of the language much more interesting than the epic narrative (I guess I don't really care for dragons?). So as I made my way through the book, I tried to list all the dashes in a notebook, never thinking maybe someone had already been through this process, or that there's probably software that could pull this data in one quick sweep of the swath. I did follow through with this project long enough to make an electronic list of all the kennings and compounds, but it stopped there, just another failed conceptual poem. It begins:
middle-earth bed-companion war-fierce mead-hall
ring-carved earth-dwellers sea-ready mead-benches
war-dress mail-shirts gold-flagged ring-giver
cliff-like battle-shirts horn-gabled war-flames
sharp-edged hall-buildings victory-creative war-fury
beer-feast hall-joys long-lasting spear-leader
hall-server death-shadow jewel-decorated kin-slaughter
high-ranking gift-throne death-day moor-stalker
war-strength soul-slayer long-lasting night-evil
warrior-king wave-rider sea-skilled battle-dress
well-braced sea-currents foamy-necked chain-mail
wave-road sea-cliffs coast-guard shield-bosses
word-hoard hearth-companions sea-watch ocean-travelers
pitch-black battle-leader keen-witted shield-bearer
new-tarred gold-laced wide-beamed boar-figures
coil-necked care-surges fire-hardened war-masks
gold-hammered battle-worthy stoned-paved cheek-guards
hand-linked sea-weary spell-hardened mask-helmets
iron-gray battle-shafts gray-bearded battle-veterans
hand-grip war-wood ring-net water-beasts
broad-braced treaty-folk gem-rich ale-horns
bright-voiced battle-rune sea-strength ale-flagons
war-sharp sea-currents hand-joined sea-beasts
Given my tendency on the internet and in the internet of RL to catch an ear-raising phrase and rudely interrupt conversation to note it would make a good poem title, I thought why not collect these phrases into a poem composed entirely of titles. An exercise in laziness, perhaps. Turns out it's more rewarding to actually write a poem than compile a four-page long list of poem titles. For proof, see:
THE PRONOUN YEARS
VISUAL REPRESENTATIONS OF MINIMALIST TECHNO I HAVE SEEN
I VACUUM IN THE SHAPE OF RADIANT LIGHT
MY DESIRE IS TO COLLATE
HAIR LARGELY SYMBOLIC
PROUST POSITION
GOOGLING GLISSANDOS
I AM THAT POOR SOUP GIRL
SORRY FOR SAYING "NIETZSCHE" ALOUD
MY MOM HAS A POSSE
A SERIOUS PROPOSAL TO THE LADIES
SOME NOTES ON MY ARCHIVE
BEDSIDE BIFO
I LICK BOOTS FOR JOBS
15 JOHNSONS
IF CORGIS ARE COLLEGE GIRLS
HOW NADA GOT HER LILT BACK
SWEATY BURGER
WHERE IS THE CHURCH
MAYBE FROMAGE
LOOPY-ASS GIRLFRIEND
GARY RADNICH GOES TO THE POST OFFICE
WITH A FISTFUL OF YOUR GIRLFREN'S HAIR
MAKING SAILS AT RATSEY'S
NOVA SCOTIA KEYCHAIN
THE ELIMINATION OF ALL WOLVES
BRUNO MAKES THE BEAT
EXEMPTIONS FOR OOZING
LISTEN, BOOMER
A BETTER WAY TO ZONE
AUDACIOUS FUDGE
PERLOFF KURFUFFLE
SYNTACTICAL GASBAG
LONG NOTE ON THE TOGA
INDEX OF SOCIAL MEMBERSHIP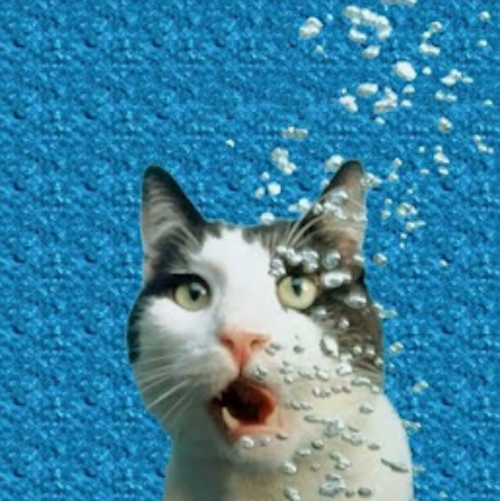 Given that I am utterly unable to render the three-dimensional world on a piece of paper, even the simplest thing—a cat, a house, a flower—I thought I'd make a book of these drawings of elementary things. On my end, this project would be an exercise in humiliation and humility, and on the readers' part it'd be half-baked fun for the whole family like those trippy and stupid Magic Eye books. I did try to begin this book but was (no lie!) so terrified by my inability to render even a plausible human stick figure that it seemed best not to provoke whatever brain disease lies latent within me.
Instead of lack, why not write about joy? I had an idea to write about the role of music in the Bay Area poetry scene I find myself in. The dance parties at after-parties, the dance parties for no reason, the sing-alongs around a piano or a beat up acoustic guitar, the jukebox at Luka's, 45s played at the syrupy speed, our songs, our lyric reinterpretations, how quickly these songs enter our lives, make a huge dent, and then waft away to be later captured by nostalgia.
I remember twisting with Lindsey to Otis on the carpet, the needle jumping, Buddy Holly and heartbreak and bad idea bourbon at Morgan's, leaning on the hood of a car watching the sun come up after the post-Artifact disco dance party, listening to my brother's copy of AmeriKKKa's Most Wanted, 10 years old practicing my pimp strut, Kasey introducing me to Washington Phillips, The Modern Lovers and Daniel Johnston, practicing for hours for the Bound to Get Fuller show at the Stork Club, drinking free payment-in-Budweiser for dinner, Brian returning from Portland with a Bishop Perry Tillis record and Mississippi Records stories, four hours of DJ Screw on the drive up to Auburn, Dana spontaneously doing a perfect rendition of "Swizzy" at the kitchen table, 4am wakeup call for the predawn march through freezing West Oakland with "Girls Just Want to Have Fun" full blast on the mobile soundsystem, dancing to Lil' Flip at the tiki bar where New Yipes was named after Stephanie's watermelon cocktail party, trying on The-Dream's falsetto on Interstate 5, blasting "Straight Outta Compton" after we finally finished reading Economic and Philosophic Manuscripts of 1844 aloud, taunting the pigs with "Fuck Da Police," Buster & Polly Jean howling to Buuck's piano, pounding the floor to the beat with my open hand, toppling and being lifted up into a wobbly crowd surf pose, Kate Bush with the Brits on Woolsey's front steps at the after-after, trading language jokes and global gossip, Lara's head on my shoulder, Steve performing Nebraska live at the Make Out Room, karaoke choir using kitchen utensils as microphones for "Like A Prayer," swaying around to Pet Sounds crying reading Spicer aloud burning my lip, summit twirling on the garage roof to "I Want You Back," Cedar advising me to take a bath and listen to Stevie Nicks, Wall of Sound booming and crackling from the speakers inside the up-for-auction octagonal house, gathering under the fig tree spontaneously harmonizing "You're the One That I Want," rubbing lamb's ear on my cheek, waking up from a deep sleep three in the morning neighbors blasting "Borderline" me in bed staring up into the blackness listening for the lesson.
Alli Warren was born in Los Angeles. In her poems, Warren explores themes of social, economic, and personal desire. Describing Warren's debut collection Here Come the Warm Jets as "self-reflective, interestingly interrogative, and a lot of fun," in a 2013 Booklist review, Mark Eleveld noted that the book "places the reader...