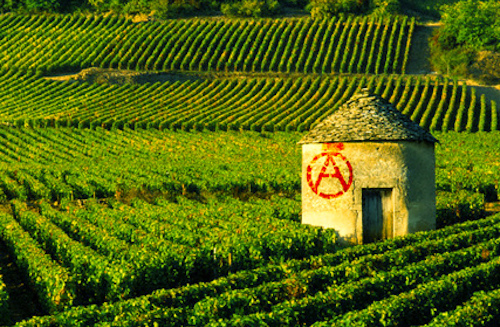 At Warscapes, Jean-Marie Gleize on his new book of poetry in English, published in January by Kenning Editions:
Tarnac, a preparatory act is the most recent volume in my cycle of works published in France by Editions du Seuil's series Fiction et Cie, created in 1974 by the poet Denis Roche. The six books of the cycle (a seventh titled Le Livre des cabanes, will be published in 2015, also by Seuil) stand as a long narrative, or narrative of a narrative, set in several sites (lakes, screens, torrents, corridors…) that are simultaneously those that condition the work of writing, and those wrought, constructed, and produced by the text as it's written. Tarnac is one such site, an isolated village on a plateau in Corrèze, with a tradition of resistance since WWII, and effected in 2008 by a wave of arbitrary arrests. Young people have installed a « commune » there to conceive and conduct another method of constituting society. Radical communists, exhibiting the strength to envision freedom, raising the specter of "terrorism": most famously, Julien Coupat and the so-called Invisible Committee, whose book The Coming Insurrection has become as well known as the case against them. The author of Tarnac, familiar with this village (and with relatives buried there), reacted to the violence and absurdity of these arrests in and with the book, which he considers an act; furthermore, he considers literature one means of expressing new forms of democracy. Like all of the books in the cycle of which it is part, Tarnac is thus an account of experience, a text stemming from research, tentative elucidations, or snippets of uncertain results. In short, a practical and critical work of enigmatic sentiment: the opaque adherence of reality. My investigation consists in overlapping data (various documents, samples and quotes, testimonies, drawings, photographs…) drawn from heterogenous sources. I claim for this book a place in a tradition of writing that of a certain objectivisme. There is, in these pages and the horizon of this multilinear narrative, something like a concrete utopia of a community based on the refusal of the standards imposed on us: "values" (profit, competition, mutual antagonism ...) that govern our capitalist market society, called "democratic" and "liberal." In Tarnac the village and Tarnac the book, forts are constructed. If they are destroyed, they are readily reconstructed. The pages and phrases are mobile. In coming they call for their effacement, their transformation—and the transformation of things.
Learn more about Gleize's poetry and about Tarnac, and read excerpts, at Warscapes.