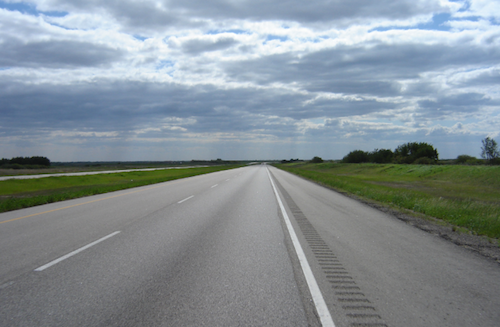 Do you remember the good ol' year that was 2012? If you do, you'll recall the journey of the Type Rider, which we reported on here and here. Now, Maya Stein is teaming up with Amy Tingle to embark upon a Type Rider II journey, this time on a tandem cycle, and with the goal of establishing free library kiosks along their route. From the NP Telegraph:
A couple of poets from New Jersey plan to start a series of little free libraries this summer in Nebraska. Their goal is to promote literacy, creativity, collaboration and the power of community.

They're currently searching for host sites along U.S. Highway 30 to help them do that.

"A little free library is basically a way for people to have access to books when public libraries aren't open," Maya Stein, co-coordinator, said. "People will engage more in reading when it's more accessible to them."

Essentially, the libraries are waterproof kiosks where people can drop off or pick up free books whenever they want to. They are set up in yards, at businesses and even along rural roadways.

The idea is gaining steam. According to the Little Free Library organization, approximately 10,000-12,000 of the exchange boxes exist around the world.

Stein and Amy Tingle, both of Nutley, N.J., want to add 20 more in the U.S. They have planned "Type Rider II: The Tandem Poetry Tour" to raise awareness for their cause.

The women will ride a tandem bicycle 1,400 miles, towing typewriters behind them as they go. They will start in Boulder, Colo., on July 1, and wrap up the tour July 30 in Beloit, Wis.
And yes, they will be doing some typing along the route! Read the rest of the article here. And for more information on Type Rider II, go here.