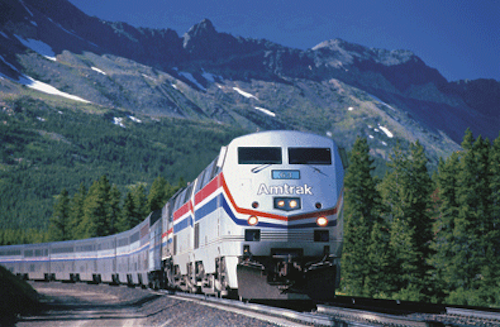 It seems like the honeymoon is already over with the Amtrak Residency, which we posted about yesterday here. Writers are now getting down to the brass tacks, nitty-gritty world of the legalese. For those who have read the fine print of the program, clause #6 (requiring applicants to assign irrevocable, World rights to their work, even material contained in the application) is causing some consternation. Connor Ferguson at the Outlet reports on the bristling:
After what must have been very quick deliberation, Amtrak released the official guidelines and application form for the #AmtrakResidency Program this weekend. But while many writers immediately jumped at the opportunity to apply, others have noticed some troubling language in the program's Official Terms. As Elliott Holt pointed out on Twitter, clause 6 states:

In submitting an Application, Applicant hereby grants Sponsor the absolute, worldwide, and irrevocable right to use, modify, publish, publicly display, distribute, and copy Applicant's Application, in whole or in part, for any purpose, including, but not limited to, advertising and marketing, and to sublicense such rights to any third parties.

To our non-legally-trained eyes, the terms come just short of granting Amtrak actual ownership of writers' application materials—namely, the required writing sample. Amtrak has reserved the right to use the writing samples of all applicants (not just the winners) in any way they see fit, as well as the right to extend the same privilege to a third party of their choosing.

The same clause goes on to state that "[f]or the avoidance of doubt, one's Application will NOT be kept confidential." Additionally, "[u]pon Sponsor's request and without compensation, Applicant agrees to sign any additional documentation that Sponsor may require so as to effect, perfect or record the preceding grant of rights." This seems awfully open-ended to our (again) non-legally-trained eyes.
Indeed, this grant of rights seems far reaching. But behind all this, we wonder: Is Amtrak setting up a team to manage rights? Will we see Amtrak breaking into the small press market (ha!)? Guessing not, since their business is trains... But Ferguson leaves us with some sage advice: "It remains to be seen what, if any, changes will be made to the legal terms. In the meantime, it's a good lesson for writers and artists of any kind to always read the fine print before handing over their work."