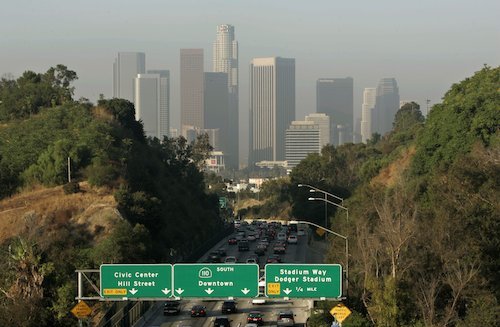 One time someone asked me, as a Comanche poet was it beneficial acquiring an M.F.A. degree in Creative Writing? Yes, it was. I considered myself a poet before I walked onto that campus. Yet, eventually it made me a better poet. Now, I really couldn't say that all my learning came from the classes and instructors. I still can't remember half the classes I took, nor the godly advice from the poet-instructors. But some of it had stuck with me all these years. Through all the poetry workshops, literature courses, and thesis hours, I managed to keep my head and self-preservation intacted. I even assimilated some of what I had learned into my own craft. Overall, it provided an opportunity for me to grow as a poet. My only complaint about the course curriculum in an M.F.A program for Creative Writing is this: it needs to incorporate courses about what to do after the program is completed, better yet the business aspect of poetry. For example, how to manage an unpublished manuscript, how not to piss off the wrong people, to get a publisher, how to most effectively network, and to make ends meet when there is not even an adjunct instructorship available? As I found out, poetry, overall, is an vow of poverty and a "learn as you go" venture. I had to learn quick. Looking back, the one past experience that sticks out for me as a new poet on the scene was my first reading tour out on the road to promote my first collection.
I began a road trip to Los Angeles on New Year's Eve 2010 to do a few poetry readings. It was my first attempt at promoting Velroy and the Madischie Mafia, my first full-length collection. It was published by the small press, West End Press, out of Albuequerque, NM. During the first week of the new year, my 3-day California reading tour was to start out in Santa Ana and end in Los Angeles. Also I was going to headline with a friend who also had their first full-length collection of poetry just published. I have been out West before. But this was my first time to do anything like this as a published poet with a book. It was my first time in California like this: possibilities, synergy, and fearlessness. It was my first time to celebrate a victory in a long, long time.
Starting out, I had picked up my nephew and younger sister from Little Rock, Arkansas. My nephew, Payton, was an undergraduate student at one of the state colleges, majoring in English with an emphasis in Creative Writing. My little sister, Lindsay, was at the crossroads of deciding what to do about college, and life in general. In other words, she was just sitting at home playing online games on her computer all day, or sketching another idea for an anime comic book. Then there was me, older brother, dingus uncle, moon chaser--according to the older family members. But for the three of us, it was our first true road trip together, all of us as adults. And to share in my accomplishment, I wanted to show my nephew and sister how the poetry business, well the publishing business in general, worked as in dealing with editors, readings, schedules, and networking with other writers.
The day before the first scheduled reading, we finally made it to the California/Arizona border in the late afternoon, I remember this because I made sure to show the border patrol both my driver's license and Comanche tribal I.D. card to establish my U.S. citizenship. I wanted no confusion about my nationality. Throughout my existence, I have been considered and assumed to be many, many things. As an Indigeneous person you can not be too careful. Yeah, I am proud to be Comanche, but damn if I was getting stripped searched again. That has happened to me before. When we got into the town of Barstow, my host had advised me to call him to let him know that we made into California. So I did and told him when to expect us. Now this host was nice enough to put us up for the few days we were going to be there, even though I have never met this man before in my entire life.
"It is, is what it is," I thought. There we were in my white Saturn LE, barreling through the dirt and grit of Barstow, me with starry eyes and a ravenous appetite to conquer L.A., Comanche-style...
Sy Hoahwah is Yapaituka Comanche and Southern Arapaho. He is the author of Night Cradle (USPOCO Books, 2011) and the poetry collection Velroy and the Madischie Mafia (West End Press, 2009). He is working on a new collection, Ancestral Demon of a Grieving Bride. He resides on the outskirts of Little...