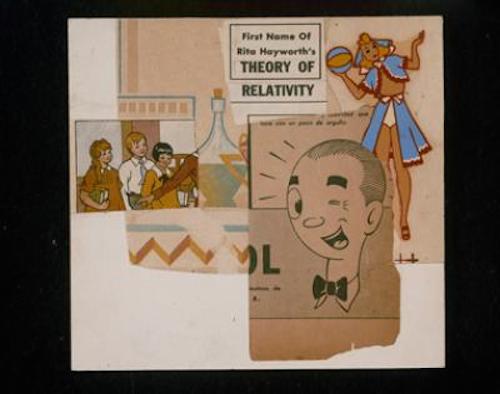 We've pointed you over to this amazing George Schneeman exhibition taking place at Poets House. Now The Best American Poetry blog gives a little back story to A Painter and His Poets. Sharon Preiss writes:
The East Village of New York City in 1966 was a bohemian paradise. You could rent a decent sized apartment for about $200 a month; Saint Mark's Church on East 10th and Second Avenue, one of the oldest churches in the city, was hosting rock bands, experimental theater, and poetry readings; and the 1960's sense of "anything goes" was in full swing. Just two blocks down the avenue from the church was the Gem Spa newsstand and its famous Egg Creams, on the corner of Saint Mark's Place and Second, and within a stone's throw or two of that lived a good chunk of the second generation New York School Poets: Ted Berrigan, Alice Notely, Ron Padgett, Anne Waldman, Lewis Warsh, Bill Berkson, Dick Gallup. This community of poets, all in their 20s and early 30s, often hung out at each others' apartments, cooked and ate dinners together, and riffed off each other for inspiration and collaboration.

Enter the artist George Schneeman. Ron Padgett had met Schneeman several years before where he had Easter Sunday Staten Island 1968 (photo by Larry Fagin) been living in Italy, and Schneeman – with his affable openness, good humor, and background in poetry – fit right in with the group when he and his wife Katie decided to move into the 'hood that year. Schneeman had already worked collaboratively with other American writers who had visited in Italy, but here in New York he would find a lifelong home and a cadre of friends for whom and with whom he would create some of the most warm and joyful works of their respective careers.

A Painter and His Poets, on view at Poets House in Battery Park City, New York, until September 20, 2014, collects almost 100 of Schneeman's works that involve these, and other, poets – book covers, posters for readings, artist/poet collaborations, and portraits of the poets themselves – in the largest retrospective of Schneeman's collaborative works to date (the artist passed away in 2009). What stands out as the viewer wends her way through the poetry stacks to view the many pieces of the show is the sheer sense of fun these friends had creating art with each other. If there had been a group credo, which of course there wasn't because this was an anti-credo kind of group, it might have been "Making art is serious work, but the work doesn't have to look so serious." If there was no sense of joy in the end creation, or in the process itself, then what was the purpose of making it?
Those are certainly words to live by! Head over to BAP blog for an in-depth look at the exhibition and the artist and poets behind the work.