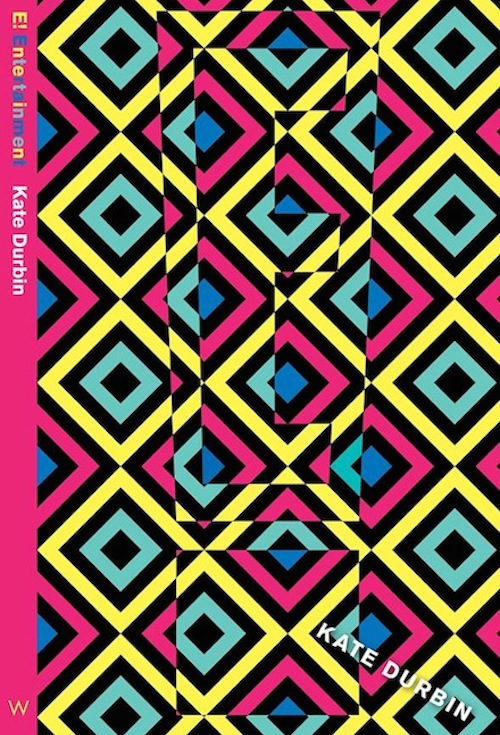 Los Angeles-based poet, performance artist, and writer Kate Durbin (she of E! Entertainment, Wonder 2014) is interviewed at xoJane about how her new book is "a little like watching a reality show ... if the show were transcribed by an offbeat poet." An excerpt from Durbin's conversation with Dina Gachman:
[DG:] What were you trying to do with this book? Usually reality TV is the subject of snarky blog posts, not literature.

[KD:] Reality TV has completely changed the way we see each other, and ourselves. However, because it's considered trashy and popular, there ends up being a stigma around writers or artists working with the medium without the express purpose to criticize it. My goal was to immerse myself in reality TV as a phenomenon, without judgment, and to see what I might make from it in the form of literature. I wanted to be open to holding the negative and positive and complicated parts of it: All of it, really. And then to create a book where a reader could experience all of these things in a pleasurable and trippy way.

[DG:] There are so many great details in the book, from Dior-studded bracelets to Kim's creamy YSL lip gloss. How much of the book is straight transcription, and how much is your imagination with your own added details?

[KD:] I wanted to play up the eye candy on these shows, the fetish for luxury goods. The dialogue, gestures, and visual details are all true to the screen. For example, Kim was actually wearing a stud bracelet and creamy lip gloss in that scene. However, some of the brand names I guessed. Some I knew or could Google. It didn't matter to me if all of the brands were real, since brands are a kind of collective fantasy anyway, and I wanted the book to play with the real and the fake, just like reality TV does. Another change I made to the source material was to turn Kim Kardashian's former husband Kris Humphries literally into television static.
And later, Q: "How would you define 'celebrity'?" A: "A receptacle for our projected collective desires." Read the full interview at xoJane. And you can go to Wonder's New York launch for the book this Saturday, May 24.