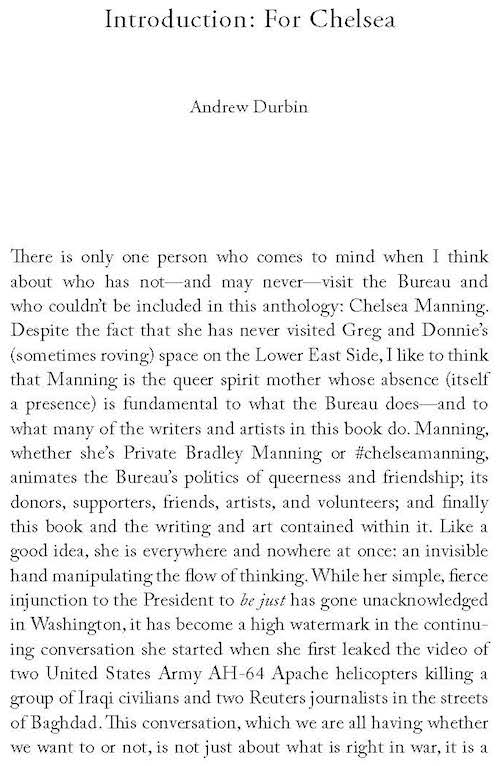 The more you know: "A dense little red book of queer writing and art, Future Perfect is edited by Andrew Durbin and co-published by BGSQD [The Bureau of General Services—Queer Division, a queer cultural center, bookstore, and event space]" and is now available at Publication Studio as a free PDF download! With contributions from:
Juliana Huxtable, Trisha Low, Kevin Killian, Ed Halter, Bruce Hainley, Stephen Motika, Laurie Weeks, Tim Trace Peterson, BDGRMMR, Lonely Christopher, Penny Arcade, Ted Kerr, Rachel Levitsky, Paul Mpagi Sepuya, Pamela Sneed, Wayne Koestenbaum, Stephen Boyer, Nicole Eisenman, Felix Bernstein, Max Steele, Luther Price, and Eileen Myles
An excerpt from Durbin's introduction, an essay about Chelsea Manning, is above. You can also purchase the real thing at Publication Studio.