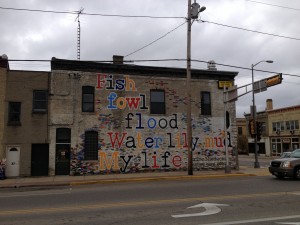 I'm in the car with Chuck Stebelton, Mike Hauser, Robert J. Baumann and Alli Warren, on our way to visit Blackhawk Island and Lorine Niedecker's cabin.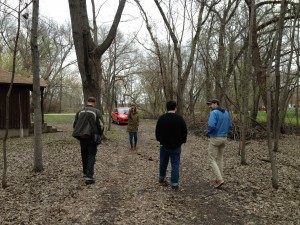 It's the last day of April. The water is high. I'm writing this on a phone. How does it sound. Birds. Birding from the car.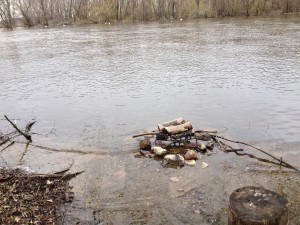 Ruby-crowned kinglet, white pelican, cormorant, brown creeper, black cap Chickadee, great blue heron, American coot.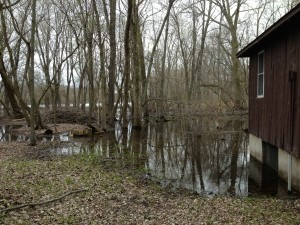 Mud N Guts. Desolate Wisconsin lyric feelings. "Guy in New Jersey watches his couch float by," Kevin Davies via Mike. Alli asks for the name of a common grocery store chain, ideally four syllables long, for later. "Piggly Wiggly bumps Young Turks."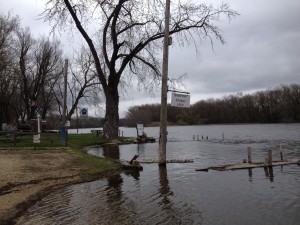 The daffodils are out. The pelicans are back. Niedecker liked a drink called grasshopper. Cid Corman visited her here, I think I remember Chuck said. People like to imagine her walking along this road when she worked in town. It's more social than you think. A working class resort.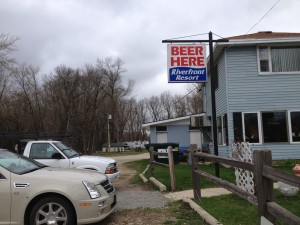 Rob says Anne Waldman and Lisa Jarnot lounged here. There's a photo of them at Woodland Pattern. There's a historical marker along the road. There's an extension cord hanging from a tree, so many bird sounds, water in the air. There's a happy red dog bounding towards us at the cemetery, and something I've not encountered before: "husband of."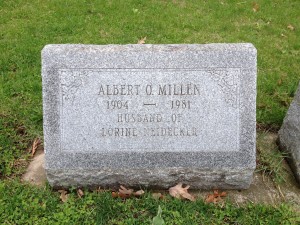 Then it is May. A different sort of month altogether, month of mothers, day of the goddess of flowers and international workers, this basket gathered for you on a bus somewhere between Milwaukee and Madison, wishing the poets from each city could come along to the next.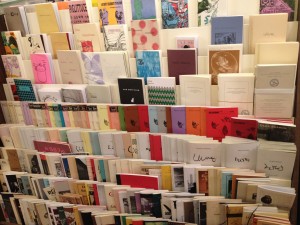 Thanks, Milwaukee, thanks Chuck and Kathy and Mike and Rob. Happy May Day.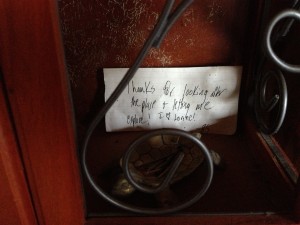 Stephanie Young lives in Oakland, California. Her collections of poetry include Telling the Future Off (2005), Picture Palace (2008), and Ursula or University (2013). She edited the anthology Bay Poetics (2006) and is a founding editor of the online anthology/"museum" of Oakland, Deep Oakland. Young and poet Juliana Spahr coedited...