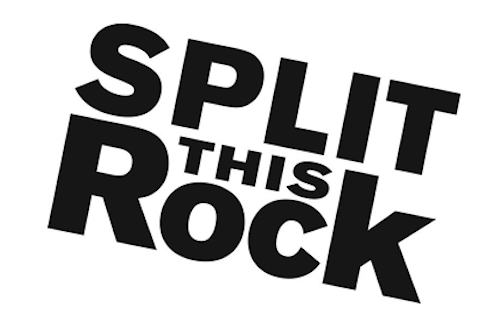 Now that Natasha Trethewey is concluding her two year tenure as poet laureate of the United States, attention is turned to who will be appointed next. Split This Rock is getting out in front of the appointment and asking Dr. James Billington, the Librarian of Congress, to name a person of color to the post. They've posted the letter they sent Dr. Billington yesterday at their blog. It reads:
Dear Dr. Billington,

We are writing to you as members of the broad and diverse literary community of the United States, to urge you to appoint a poet of color as the next Poet Laureate Consultant in Poetry to the Library of Congress.

As you know, the position of Poet Laureate was created in 1985 after a 22-year effort in Congress by Spark Masayuki Matsunaga, an Asian American veteran of WWII who represented the people of Hawai'i first as a US Representative and then as Senator for a total of 27 years. And yet, in the 28 years since Senator Matsunaga's long effort finally paid off, only two people of color have held the position of Poet Laureate.

Poetry can tell the many stories of our nation, can help us understand and bridge our differences, but only if we listen to its many and varied voices. The outgoing Poet Laureate, Natasha Trethewey, was an exemplary choice; her own poetry and her tireless efforts extended the reach of the Laureate's office, bringing the transformative power of poetry to wide and diverse audiences.

We urge you to build on Trethewey's successes by appointing another poet of color, continuing to showcase the extraordinary work that poets of all ethnicities and races are doing throughout the nation. Indeed, as there has never been an Asian American, Latino/a, or Native American Poet Laureate, this year offers an excellent opportunity to broaden representation and reflect the great diversity of the United States.

With gratitude for your dedication to poetry and literature,

Sarah Browning, Split This Rock
Dan Vera, Split This Rock
Francisco Aragón, Institute for Latino Studies, University of Notre Dame
Craig Santos Perez, Director, Creative Writing Program, University of Hawai'i, Mānoa
Sonya Renee Taylor, Artist, Activist, Founder of The Body is Not An Apology
Joseph O. Legaspi, Co-founder, Kundiman
Susan K. Scheid, Split This Rock
Barbara Jane Reyes, Yuchengco Philippine Studies Program, University of San Francisco
Maritza Rivera, Publisher, Casa Mariposa Press
Eileen Myles, poet
Martín Espada, poet
Yael Flusberg, Split This Rock
Pamela Uschuk, Raven's Word Writers
Brenda Hillman, Faculty Director of MFA Program in Creative Writing, Saint Mary's College of California
Ed Madden, University of South Carolina
Afaa Michael Weaver, Simmons College
Melissa Tuckey, Split This Rock
You can add your name to the open letter by sending an email to [email protected] with "Open Letter" as the subject line.