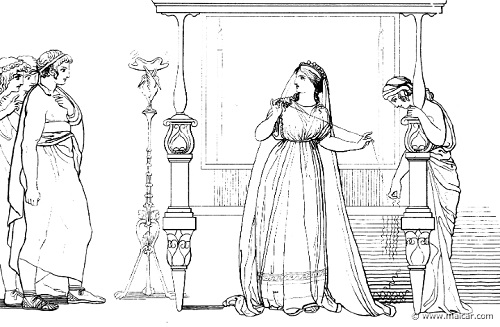 In a fascinating piece called "Provenance Report" at Jacket2, Chris Mustazza digs into the mysterious origins of one of William Carlos Williams's first audio recordings: a record made in collaboration with the National Council of Teachers of English (NCTE) and Columbia University Press in 1942. "The NCTE's Contemporary Poets Series marks the first known attempt to create a collection of recorded poetry for pedagogical purposes. In doing so, it represents a kind of proto-PennSound."
Beyond a limited amount of metadata, not much is known about the context of this recording. What was the NCTE's intent for making the recording — preservation, access, or something else? Who was its intended audience? What kind of recording device was used to make it? Where, exactly, did the recording take place? Who recorded Williams reading?

With the guidance of Al Filreis, I recently learned more about the recording's provenance by obtaining some of Williams's correspondence with Columbia and the NCTE from Yale's Beinecke Rare Books and Manuscript Library. We learned that the NCTE recording of Williams is part of its Contemporary Poetry Series collection of recordings and was intended for pedagogical use. These recordings were meant to be distributed to "students, and other lovers of literature,"[1] so that listeners would have the opportunity to glean additional meaning by hearing the authors of the poems perform them. The pedagogical significance of the Contemporary Poetry Series is that it marks one of the earliest cases of the use of technology and poetics pedagogy: the concept that a phonotext provides unique insight into a poem. The Contemporary Poetry Series anticipates the pedagogical project of PennSound.
Mustazza goes on to discuss William Cabell Greet, a lexicologist and professor, who originally wrote to Williams about recording, an event "that would serve as the inspiration to create the Contemporary Poets Series." Greet also met with Vachel Lindsay in 1931. Amazingly. "Lindsay believed that poetry exists as a sounded entity before it is later written down, a belief that seems to be shared by Greet. In fact, one report claims that the earliest addition of a record Lindsay and Greet would make together contained the text, 'During his life-time Vachel Lindsay was properly disdainful of printed poetry except as a libretto to be followed while hearing sounded poetry.'"
An important piece for those interested in folklore, ethnographic approaches to the poetry archive, and Williams, of course. Learn more at Jacket2! Listen more at PennSound--thank goodness!