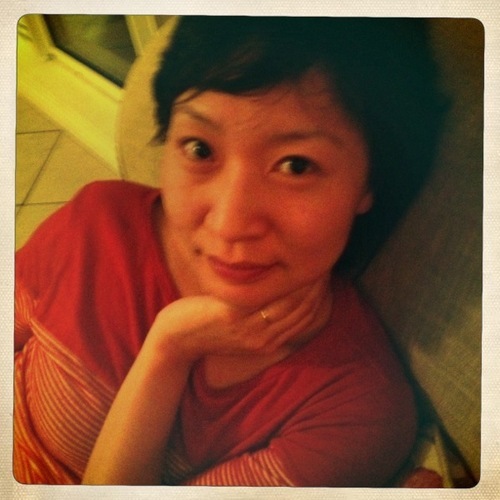 At Poetry Northwest Diana Khoi Nguyen's interview sheds a little light on Cathy Park Hong's personal history and writing career. Check it out!
And who were your earliest writing crushes?

I'm tempted to list only quality, canonized writers like Sylvia Plath, Kafka, and Milan Kundera but then I'd be an outright liar. Besides them, I went through a fantasy/sci-fi phase where I adored Terry Pratchett and Piers Anthony. My first book of poems was at the age of 13, when I bought The Doors' Jim Morrison's book of poems. I was a real literary wunderkind.

There's this really great This American Life episode about this 15 y/o boy who leaves home after narrowing down where he thinks Piers Anthony lives. It's incredible. Kind of like My Side of the Mountain, except instead of living on turtle soup in a hollowed-out tree trunk, it's a sci-fi idol.

So tell me what college was like.

I went to Oberlin and I couldn't think of a better school for me. Probably like most poets, I was a socially awkward recluse in high school and despised its homogeneity and conservatism and craved to escape that experience altogether.

So much to my parent's dismay who were hoping I'd go to a more name-brand school like Berkeley, I chose Oberlin, which they tried to sell off to their friends as the "Harvard of Ohio." Oberlin is in a desolate stretch of Lorain County and there's absolutely nothing to do so students had to entertain themselves by being in bands, becoming vegan activists, and throwing drag parties. It was there that I made the best of friends, became politicized, and believed in making radical art. I discovered poetry. I made horribly pretentious installation art like washing random people's feet in a chapel with a video projected against the altar. I went to punk shows, lived in dirty co-ops, stopped taking showers and had equally unwashed boyfriends. I discovered Marx, Adorno, Derrida and Spivak. It was all very much a liberal, liberal arts education and I loved every minute of it, even the depressed parts. [...]
Read more at Poetry Northwest.