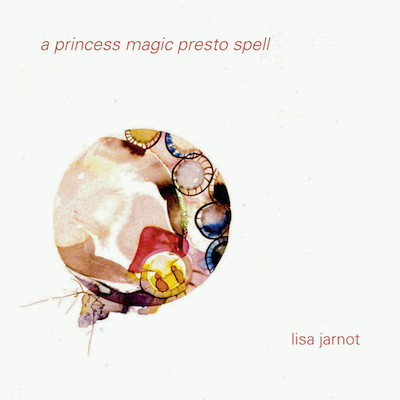 Publishers Weekly has certainly cast a spell over us with this review of Lisa Jarnot's latest book from Solid Objects, A Princess Magic Presto Spell.
Whether one considers it "a hypoepic nodule of occult origin" or perhaps an elegy to a "sprawling metropolis," in which the joys of life are best epitomized by the statement "I'm happy like this I don't wear underwear I love pizza," it's difficult to pin down the motives behind this deceptively slim collection from Jarnot (Joie de Vivre: Selected Poems 1992–2012). In three long-form poems that zip from word to word, Jarnot's eye flits across a range of surreally juxtaposed images, even managing to include "an idiot in a cat suit" and "lactose intolerant neanderthals."
The book includes reproductions of watercolors by Emilie Clark from her series My Garden Pets. What joy! Head to PW to read the rest of the review.