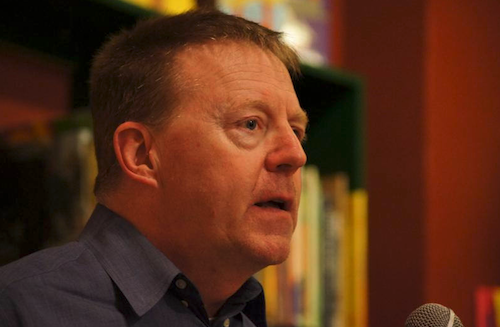 Over the weekend at The Rumpus, Benjamin Landry reviewed George Albon's Fire Break. In Albon's latest title, Landry sees a strong connection to a certain modernist poet who lived in Hartford, Connecticut. Landry opens by locating Stevens in the lead poem to Fire Break:
An ancient and fundamental cord began to vibrate in me when I read the first poem of Fire Break, the sure-footed latest from George Albon. Well, not exactly ancient in terms of human civilization, but certainly ancient in terms of my poetic education. See if you can spot the reference:

When they told the myth in the present tense
I looked around

I had things behind me all scattered walls
I fronted them

I started out, then I was fore,
a vertical applying

watching broad shapes to find the inaugural
moment (9)

If, like me, reading this passage put you in the way "of three minds," then you, too, recognize Albon's opening as an homage to Wallace Stevens's "Thirteen Ways of Looking at a Blackbird," with their shared senses of the recursive, improvisatory and oracular. Albon, like Stevens, deploys description as a means of examining the lens through which the description passes, ostensibly unimpeded. Also like Stevens, Albon is obsessed with the task of locating the viewer in time ("I do not know which to prefer, […] The blackbird whistling / Or just after" : "I was fore, / a vertical applying").

"Thirteen Ways" appeared in Harmonium nearly a century ago, a fact that both highlights Stevens's prescience but also makes me marvel that I find Albon's take as compelling as I do. Part of it has to do with ego and understatement. That Albon writes declaratively from the first person and yet clearly reveals himself as subject to greater forces speaks to the balance required to pull off personal metaphysic. He is merely a bystander in the myth "they told," rather than guilty of self-mythologizing.
Landry finds other connections to Stevens's work, which you can read all about, here.