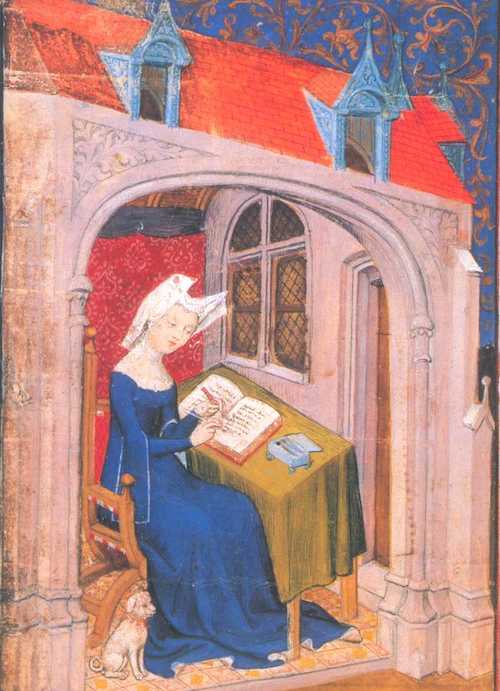 You know this one: "There was a woman at Alexandria named Hypatia." You don't? Let Entropy explain it all:
Hypatia was the daughter of philosopher Theon (who was the last head of the Museum at Alexandria) and was born in Alexandria in Egypt, studied in Greece, and is considered the first notable female mathematician and astronomer. Her most notable contributions to astronomy and science include the charting of celestial bodies and her work on conic sections. She edited the works On the Conics of Apollonius making them easy to understand, and thus allowing the work to survive the course of time. She is known for not acting like "normal" women at the time, dressing in scholarly clothing rather than traditional female clothes. She also remained pagan in an increasingly Christian environment. According to one source, she was murdered by a band of Christian monks after being accused of exacerbating a conflict between two prominent figures in Alexandria. She was seized on the street, beat, and her body dragged to a church where her flesh was mutilated and then burned.
Well! Anyhow, there are 20 more! Including Al-Khansa, an Arabic poet and contemporary of Muhammad, whom she met in 629 and converted to Islam; Mary the Jewess ("Join the male and the female, and you will find what is sought"); Héloïse d'Argenteuil (the French nun, writer, and abbess, best known for her love affairs and letters with Peter Abélard); Wallada bint al-Mustakfi (1001 – 1091); St. Catherine of Siena (you know that one); Margery Kempe (ditto + Bob Glück); and Hadewijch, who was probably a member of a Beguine community--which leads us to Marguerite Porete (we, ahem, wrote about her!):
Marguerite Porete was a French mystic and writer. She is best known for The Mirror of Simple Souls, a work of Christian spirituality dealing with the workings of Divine Love. She died in 1310 when she was burnt at the stake for heresy in Paris after a lengthy trial. Her book is cited as one of the primary texts of the medieval Heresy of the Free Spirit.

I am God, says Love, for Love is God and God is Love, and this Soul is God by the condition of Love. I am God by divine nature and this Soul is God by the condition of Love. Thus this precious beloved of mine is taught and guided by me, without herself, for she is transformed into me, and such a perfect one, says Love, takes my nourishment.
Find out much more at Entropy.