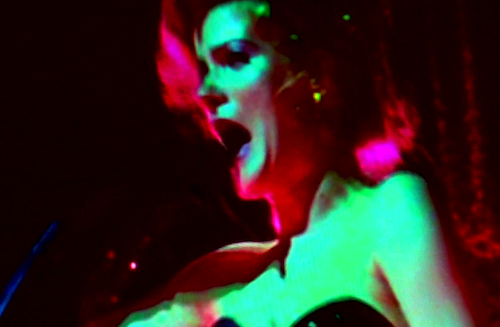 Hey Chicago, what are you doing this weekend? Of course you're stopping by the Museum of Contemporary Art's Word Weekend. In case you haven't heard what it's about, it's this:
MCA Chicago presents Word Weekend, an event that showcases Chicago's active and diverse communities of authors, hip-hop artists, spoken-word poets, songwriters, and visual artists who explore the complexities and pleasures of words, text, and language. The weekend includes activities for every age, whether you're 9 or 90.

Find out what's happening with contemporary underground publishing in a small-press book fair copresented by Printer's Ball. Enjoy readings, storytelling, and live literature performances by Write Club, The Encyclopedia Show, Red Rover Series, and 1,001 Chicago Afternoons and Anthology of Chicago. Take part in word-related activities including letterpress, zine writing, and graffiti workshops.
And on top of all these great programs, the good folks at the MCA asked Harriet to help put together a performance. We thought it would be interesting to put the minds of Cassandra Troyan and Johannes Göransson in a room and see what collaborative performance they'd come up with. The result: "Beware of a Holy Whore."
Channeling a conversation between the ruins of the Cold War with Berlin as the epicenter of erotic destruction and the prostitute as the figure of survival and economic post-war flourishing, "BEWARE OF A HOLY WHORE" is a psychosexual remapping of desire and capital. Using the figures of Fassbinder's BRD Trilogy and other filmic and cultural sources, the whore becomes a woman to be revered rather than shunned as she presides over a funeral for capitalism and the city, as a future site of freedom and joy.

This performance is a new video and written work created in collaboration by Johannes Goransson and Cassandra Troyan for Word Weekend at the MCA. It will take place on Sunday the 27th at 1PM in the Kanter meeting room on the first floor.
We'll see you Sunday! Now, behold a teaser for the event.
Beware of a Holy Whore from Cassandra Troyan on Vimeo.