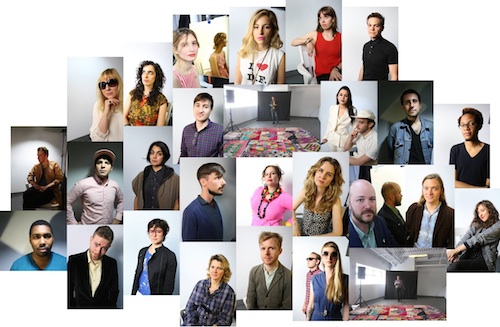 BOMB has just posted a recording/podcast of the NADA Contemporary Poetry Reading, which took place in New York in May. It was a "marathon reading featuring thirty emerging and established poets."
Participants for Contemporary Poetry included, in this order: Alina Gregorian (with Monica McClure), Ana Božičević, Andrew Durbin, Ben Fama, Billy Merrell, Corrine Fitzpatrick, Daniel Feinberg, Deanna Havas, Ed Spade, Dorothea Lasky, Elizabeth Reddin, Emily Skillings, Hansa Bergwall, Jamie Townsend, Joseph Bradshaw, Karen Lepri, Leopoldine Core, Matt Longabucco, not_I (Ana Božiĉević & Sophia Le Fraga), Monica McClure, Sophia Le Fraga (with Lanny Jordan Jackson), Paul Legault, Rickey Laurentiis, Saeed Jones, Simone Kearney, Ted Dodson, Zachary Pace, Stephen Motika, Svetlana Kitto, and Adam Fitzgerald.
Just press play.
https://soundcloud.com/bomb-magazine/nada-contemporary-poetry-marathon-reading
We're into those portraits, too.