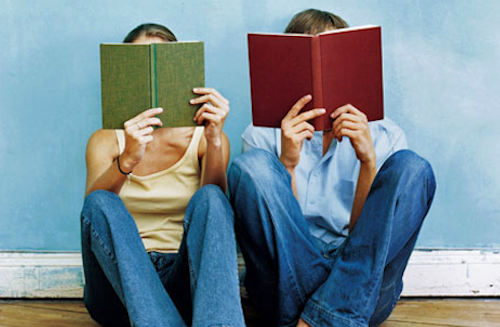 In case you haven't heard yet, Les Figues is hosting a summer read-a-thon and you, kind reader, can take part! What's it all about? This, for starters:
As a nonprofit literary press, Les Figues publishes books that are innovative and exceptional—those same qualities that scare off most commercial publishers. Yet as a decidedly noncommercial press, the sales from any one Les Figues book simply don't cover its production costs.

You can help by reading for Les Figues! Funds raised in the 2014 Les Figues Read-a-thon will offset production costs for forthcoming titles like derek beaulieu's Kern and Amanda Ackerman's The Book of Feral Flora, both part of the newly launched Global Poetics Series, and the TrenchArt anthology (title TBD). The Read-a-thon will also help keep groundbreaking books in print such as I'll Drown My Book: Conceptual Writing by Women.
We love derek beaulieu! We love Amanda Ackerman! How can we get involved? Try this:
1. Reader
Tackle your summer reading list for a worthy cause! Join our team, invite your friends and family to support your reading, and through their donations, you will help Les Figues continue doing what we do best. On your personal fundraising page you can keep your sponsors updated on what books you're reading, how many pages you've read, and why Les Figues is important to you. Meanwhile, you can also win great prizes, including:

All readers automatically receive a promo code for 40% off Les Figues books.
Packages of LF books, a reader cozy, a special surprise from poet Sawako Nakayasu, glasses from l.a. Eyeworks!

2. Sponsor
Too busy to squeeze in a book this summer? Donate money to support one of our voracious readers instead! Not only will you encourage a general love of literature, you'll also ensure the continued viability of a renowned experimental press. Along with the emotional rewards of your sponsorship, you will receive a special code for 40% off Les Figues books. Plus, Les Figues is a 501 (c)3 organization, so all donations are tax-deductible.
Go to the Les Figues site to learn more, and read on!