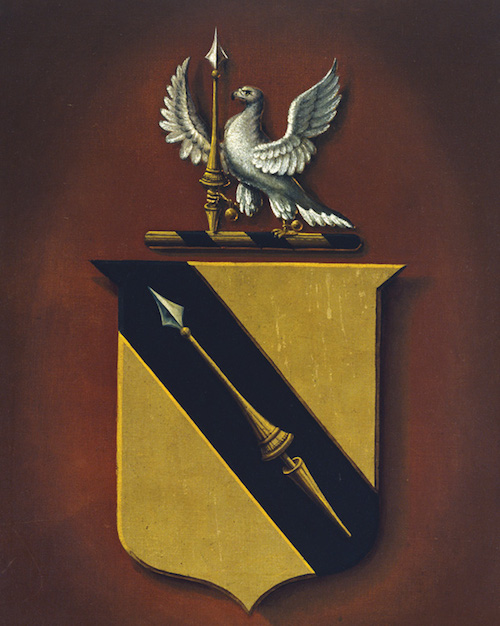 The Washington Post reports on the draft of William Shakespeare's coat of arms currently on display at the Folger Library. The short of it: a) he paid a boot-load for his COA; b) possessing a COA as an actor was quite the cause célèbre ; c) it was worth ever last ducat! More:
Would you pay $15,000 for a little respect? William Shakespeare did in 1596, when he plunked down around 15 pounds for his very own coat of arms. In addition to the cash, he had to prove that his family had a long history of being upright English citizens with respectable professions, says Heather Wolfe, manuscript curator at the Folger Shakespeare Library. "It's a early form of brand management," she says. "You pay a lot of money to get this logo created and you put it on everything." The original draft of Shakespeare's coat of arms is on view as part of the Folger's "Symbols of Honor: Heraldry and Family History in Shakespeare's England." That sketch is hard to read, so here is a painting of what the coat of arms probably looked like during Shakespeare's time.
The coat is pictured above. Seems like a lot of trouble for a little stamp. But it was probably worth it, overall:
Shakespeare had no male heirs, so his coat of arms died with him. That means he spent about $750 for every year he got to use his coat of arms — not a bad deal, considering that it probably helped him shore up royal support for his plays, Ramsay says.

Read on at the Washington Post.