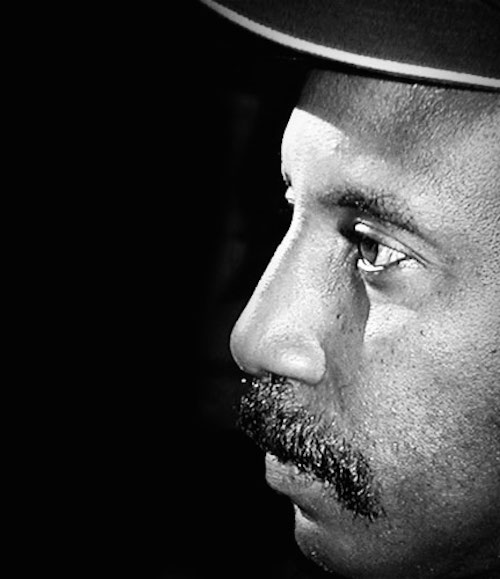 Skylight Press announces the great news that poet Will Alexander has been nominated for Poet Laureate of Los Angeles. Skylight has published two of Alexander's books, Diary As Sin and Kaleidoscopic Omniscience; and Litmus Press, we hear, is scheduled to reprint in a second edition Towards the Primeval Lightning Field (O Books, 1998). As Andrew Joron wrote about it: "Here, the energy of the imagination has not yet been harnessed (as it would be in Romanticism) to the goals of bourgeois subjectivization. It can never be a matter of 'possessing' this imagination, but only (as in the communalistic spirit of voudou) of being possessed by it."
For more reading, don't forget Alexander's 2012 book of essays, Singing in Magnetic Hoofbeat: Essays, Prose Texts, Interviews and a Lecture 1991-2007 (Essay Press). We also just saw him read at the East Bay Poetry Summit, and we remain in the red fogs. Congratulations, well deserved!
Photo courtesy of this great interview at 3:AM Magazine.