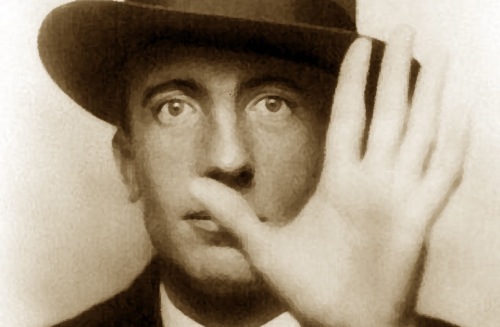 Just up at the Lana Turner blog is a new translation of an essay on poetry and communism by Alain Badiou aptly titled "Poetry and Communism," translated by Bruno Bosteels. At first, Badiou offers a list of known Communist poets--including Brecht, of course, and César Vallejo-- and then:
Can we understand this link between poetic commitment and communist commitment as a simple illusion? An error, or an errancy? An ignorance of the ferocity of states ruled by communist parties? I do not believe so. I wish to argue, on the contrary, that there exists an essential link between poetry and communism, if we understand 'communism' closely in its primary sense: the concern for what is common to all. A tense, paradoxical, violent love of life in common; the desire that what ought to be common and accessible to all should not be appropriated by the servants of Capital. The poetic desire that the things of life would be like the sky and the earth, like the water of the oceans and the brush fires on a summer night – that is to say, would belong by right to the whole world.

Poets are communist for a primary reason, which is absolutely essential: their domain is language, most often their native tongue. Now, language is what is given to all from birth as an absolutely common good. Poets are those who try to make a language say what it seems incapable of saying. Poets are those who seek to create in language new names to name that which, before the poem, has no name. And it is essential for poetry that these inventions, these creations, which are internal to language, have the same destiny as the mother tongue itself: for them to be given to all without exception. The poem is a gift of the poet to language. But this gift, like language itself, is destined to the common – that is, to this anonymous point where what matters is not one person in particular but all, in the singular.
Badiou also goes into detail on Paul Eluard, Vallejo and the Spanish civil war:
Eluard thinks that women and children especially incarnate this universal good nature, this subjective treasure that finally is what men are trying to defend in the war in Spain:

VIII
Women and children have the same riches
Of green leaves of spring and pure milk
And endurance
In their pure eyes.

IX
Women and children have the same riches
In their eyes
Men defend them as they can.
X
Women and children have the same red roses
In their eyes
They show each their blood.
XI
The fear and the courage to live and to die
Death so difficult and so easy.[viii]

The Spanish war, for Eluard, reveals what simple riches are at the disposal of human life. This is why extreme oppression and war are also the revelation of the fact that men must guard the riches of life.
Read the full essay at Lana Turner.