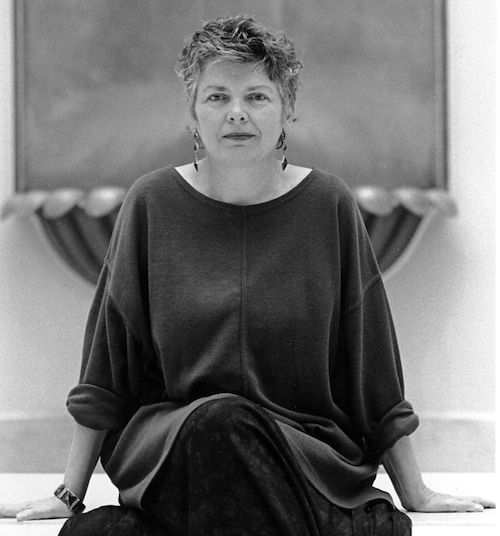 On the occasion of the reissue of Crime Against Nature, her seminal collection of lesbian-feminist poetry, Minnie Bruce Pratt speaks to Los Angeles Review of Books's Lisa L. Moore about the books's creation and about lesbian motherhood today.
LISA MOORE: What has it been like to see your first book, Crime Against Nature, receive new life and attention?

MINNIE BRUCE PRATT: Well, really Julie Enszer was the driving force, and I was very happy that Sinister Wisdom wanted to reissue it. But I did go through a process that many go through when they go back and revisit an earlier work: does it still speak to this moment? Between finishing the book in 1988 and now, of course, there have been tremendous political struggles to expand gay, lesbian, bisexual, and transgender life. I still get emails from lesbians who are losing custody of their children now… Actually, that motivated me to write the afterword, because I wanted to bring forward my understanding of this ongoing suffering and the ongoing struggle over how family is defined. I want to push that definition wider and wider so that it isn't just contingent on the concept of a married same sex couple. Of course we should have access to marriage, but that doesn't cover all the different configurations of family structure, which continue to survive under and in spite of intense pressure. So I think the voice of the book still resonates because it's the voice of someone who was almost crushed by oppression and decided she would fight.

Absolutely. I taught this book in the early 1990s, and rereading it this morning, I find that it speaks to my experience as a mother (I am a married lesbian with children — my partner was able to adopt our children so we are both legal parents). There are stories, woven throughout the book, of terrible circumstances — the draft, poverty, even the enslavement of women — in which children are taken away from their mothers or mothers are denied access to their children. No matter how individual or historical the situation, motherhood still remains one of the most vulnerable states of being. Having children inevitably presents the risk of losing them.

Yes. And of course, I am still the mother of my sons, but I did not want to write about my personal circumstances with my children. That contradiction that was forced on me — are you a mother or are you a lesbian? — is a contradiction that is quite specific, yet universal to women's oppression. Try substituting another word for "lesbian." Are you a mother or do you leave the home and go out and work? Are you a mother or are you a sexual woman? This contradiction that gets forced on women, like you can't be a whole self and be a mother. And if you are your whole self, the children may be taken away from you to punish you for living a complete life. Are you a good mother, or are you a woman who has to seek the support of the state in order to sustain survival? I was thinking of all those things as I was writing. [...]
Learn more at Los Angeles Review of Books. And if you want to read on, please take a look at this interview between Julie Enszer and Nuria Sheehan.