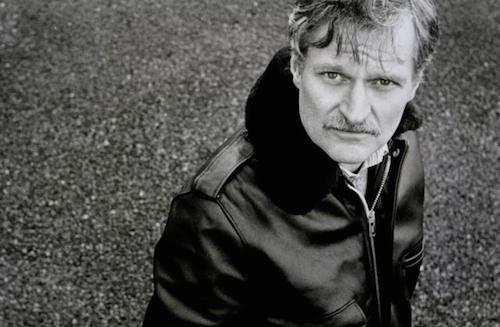 Whatever you do, don't look back! Poetry has been slow to the e-book boom, and for good reason. When John Ashbery looked at the first four electronic editions of his poetry he observed that they looked nothing like the original print editions and after he complained, his publisher, Ecco, promptly withdrew all four electronic books from circulation. However, as The New York Times reports, e-publishing has evolved four-fold:
[...] Publishers can now create e-books that better preserve a poet's meticulous formatting. So when Open Road Media, a digital publishing company, approached Mr. Ashbery about creating electronic versions of his books, he decided to give it another chance.

Last week, Open Road published 17 digital collections of Mr. Ashbery's work, the first time the bulk of his poetry will be available in e-book form. This time, he hasn't asked for a recall.

"It's very faithful to the original formatting," said Mr. Ashbery, 87, who is widely recognized as one of the country's greatest living poets.

More than a decade into the e-book revolution, poetry publishers are scrambling to carve out a place in the digital market. In 2013, publishers released about 2,050 poetry e-books, up from about 200 in 2007, the year the first Kindle came out, according to Bowker, which tracks releases. Last year, e-books accounted for roughly 20 percent of the nearly 10,000 poetry books published, compared with around 10 percent in 2012.

Of all the literary genres, poetry has proved the most resistant to digital technology, not for stodgy cultural reasons but for tricky mechanical ones. Most e-readers mangle the line breaks and stanzas that are so crucial to the appearance and rhythm of poetry. As a result, many publishers have held back on digitizing poetry, and works by some major poets still are not available as e-books, including Ezra Pound's "The Cantos" and poems by Jorie Graham, Tracy K. Smith, Elizabeth Bishop and Czeslaw Milosz.

"The line is the unit in which poetry is communicated, and the technology of most e-books is unfriendly to that unit," said Jeff Shotts, executive editor of Graywolf Press. [...]
Is electronic publishing the new normal? Learn more at New York Times. To read more about poetry and e-readers, check out "Breaking the Poetry Code" by Alizah Salario.
Finally, you'll also want to head over to Open Road Integrated Media to view a great little video of John Ashbery talking about his poetry.