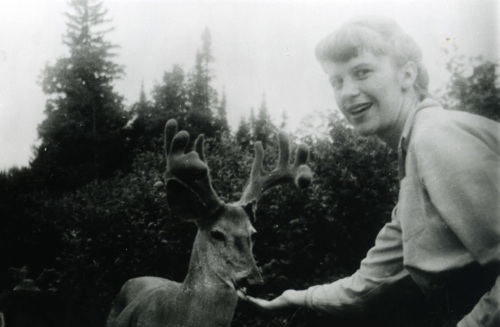 The Airship (a cultural purveyor from the friendly skies) has a piece on Sylvia Plath's non-depression! Gennie Rivieccio notes that Plath "did in fact live a very pleasant life before her demise." More:
What made Plath her most ecstatic in 1953 was winning a guest editorship at Mademoiselle in New York City. In Elizabeth Winder's Pain, Parties, Work: Sylvia Plath in New York, Summer 1953, Plath's ambition to be a writer stands in sharp contrast to the common perception of her as a wilting flower. "Sylvia was in the middle of her waitressing shift when she received a telegram — she had won Mademoiselle's fiction contest — which meant a cash prize of $500 dollars and publication in the August college issue," writes Winder. "For the first time, the possibility of supporting herself as a writer seemed real." The excitement of fulfilling her wish to go to New York City trumped every other disappointment Plath was feeling at the time, most of which related to the dating scene.

Arriving in New York, the young writer was swept away by the intensity and the glamor of the city, though this dissipated by the end of her guest editorship, a descent depicted in The Bell Jar. But before this steady decline, Plath was concerned with all the things someone working as a fashion editor should be: "Sylvia prized beauty and form. She was addicted to beauty, devoted to beauty — she worshipped Beauty," writes Winder in Pain, Parties, Work. "She cut away at her life until it fit the gorgeous blueprint she made for it." However, the tedious responsibilities Plath was given at Mademoiselle tended to crumble her spirit, contradicting the vision she had of interviewing writers like Truman Capote and Dylan Thomas. (Mademoiselle was actually quite literary during this part of the 20th century).