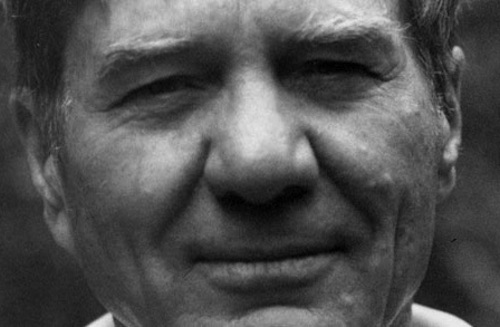 The New York Time reports today on the passing of Galway Kinnell at the age of 87. According to his wife, Barbara K. Bristol, the cause of death was leukemia. Kinnell was awarded both the Pulitzer Prize and an American Book Award for his Selected Poems, published in 1980. Daniel Lewis writes:
Mr. Kinnell came of age among a generation of poets who were trying to get past the modernism of T.S. Eliot and Ezra Pound and write verses that, as he said, could be understood without a graduate degree. He succeeded well enough that all of the volumes of poems he published from 1960 to 2008 — meditations on urban streetscapes, pastoral odes, mortality and a healthy amount of sex — are still in print.

The Beats and New Criticism adherents, with their emphasis on the formal analysis of structure and meaning, were contemporaries. But he was inclined to go his own way, developing a lyrical style influenced by the past. With his breakthrough poem, "The Avenue Bearing the Initial of Christ Into the New World," published in 1960, admirers placed him in the footsteps of Walt Whitman.
Lewis goes on to survey Kinnell's life and work, concluding:
"Galway Kinnell cares about everything," the poet and novelist James Dickey once observed. Over the years he lent passionate support to the antiwar movement, to freedom of expression in repressive countries, to environmental causes and civil rights. In 1963 he went to work for the Congress of Racial Equality, helping to register black voters in Louisiana — an effort that got him thrown in jail, with a pimp and a car thief for cellmates.

Through it all, he held that it was the job of poets to bear witness. "To me," he said, "poetry is somebody standing up, so to speak, and saying, with as little concealment as possible, what it is for him or her to be on earth at this moment."
Continue on at NYT, and head here to read from a long list of Kinnell's poetry.