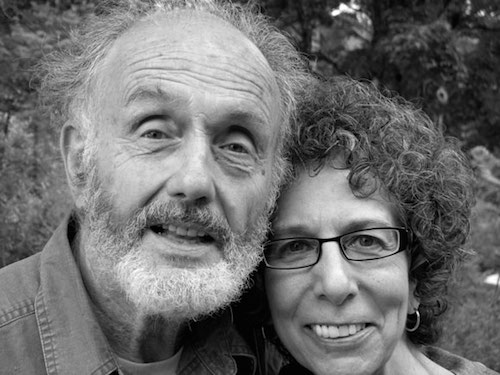 The poet, activist, and educator, Henry Braun, passed away last week according to Split This Rock and Daily Bulldog. Braun's poems appeared in Poetry, The Nation, and American Poetry Review, among many additional publications. He was a teaching assistant and student to Robert Lowell, and a classmate and friend to Anne Sexton, at Boston University. Learn more about his life and legacy from his obituary at Franklin County's Daily Bulldog.
WELD - Henry Braun of Weld passed away on Saturday, Oct. 11, 2014. Henry was a poet, teacher, anti-war activist, husband, father, grandfather, loyal friend and very sweet man.

He was born in Olean, N.Y. in 1930 to Evelyn Blanche Kelly and Josiah Henry Braun. His mother died when he was two, and he grew up in an orphanage, foster homes and later with his father. He attended Hutchinson Central High School and the University of Buffalo, but left the latter after his freshman year and wandered about Washington D.C., New York, and then Boston, where he heard about the new university in Waltham, Brandeis, and was taken in on a full scholarship. There he met his future wife, Joan Lapedos Braun, studied with poets Claude Vigee and J.V. Cunningham, and took memorable courses with Leonard Bernstein and art historian Leo Bronstein.

After graduating from Brandeis, he received a Fulbright Scholarship to study in France, where he and Joan were married on June 14, 1956. When they returned to the States he got his M.A. at Brandeis, and then went to Boston University, where he was a teaching assistant and student of Robert Lowell's and was a classmate and friend of Anne Sexton and Don Junkins.

Most of his working career was as a teacher of literature and creative writing at Temple University, including a year at Temple's branch campus in Tokyo. He served as coordinator and host of the Poetry Center of the YM-YWHA in Philadelphia. In 1968 his first book of poems, The Vergil Woods, was selected by Atheneum editor Harry Ford for publication. Harry nominated the book for the Pulitzer Prize that year, and Henry was glad he did not win, as the prize went to Of Being Numerous by George Oppen, a much older poet whom Henry much admired.

Henry's second book, Loyalty, New and Selected Poems was published in 2006 by Off The Grid Press and received the Maine Poets and Writers Award for best book of poetry published in Maine that year.

Of this book, Maine's first Poet Laureate, Kate Barnes said "Poetry too good to be gulped, it is to be relished, to be read slowly and many times. I am so happy to own this beautiful collection! . . . What did Thoreau say about the cost of any great work, that it cost a lifetime? It's an extraordinary lifetime that we feel in this book. . . . What tremendous tact [his] poems all show, never a word too much, nothing insisted on, a light touch that looks easy, but, I think, takes tremendous art to achieve." [...]
Learn more at the Daily Bulldog. Read more of Braun's poetry here and here. Respect!